If you haven't had the opportunity to head down to the AZ Veg Food Fest,  you missed out on a great deal of amazing booths, speakers, programs, and of course, DELICIOUS FOOD!
We blasted off outdoors with generally beautiful weather on January 10th–only a few raindrops watered the lawn during the day. We had not one, but two stages of amazing speakers and panelists. Topics ranged from imagining "What a Vegetarian World Would Look Like" (thank you, Matt Ball!), to "Five Easy Ways to Add More Plants to Your Diet" (thank you, JL Fields!), to "How Regular Folks Can Get Involved with the Legislative Process to Help Animals" (thank you, Kari Nienstedt!)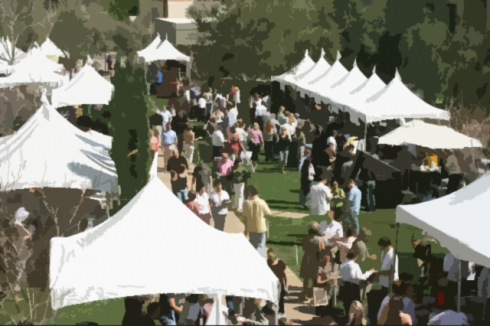 Delectable food was cooking and everyone could smell those rapturous aromas commingling in the air. There were so many attendees that most of our vendors blistered through their samples and their wares in the first few hours.  Fortunately the locally based purveyors could hastily restock! We all saw loooong lines at Udupi Indian Veg Cuisine, Moustache Pretzels, Lulu's Sorbetto, and Sweet Earth Natural Foods. We had to be quick to snag the goodies at Rescue Chocolate, PlantFusion, and Raw Revolution, among others. We had a TON of amazing speakers. Thank you ALL!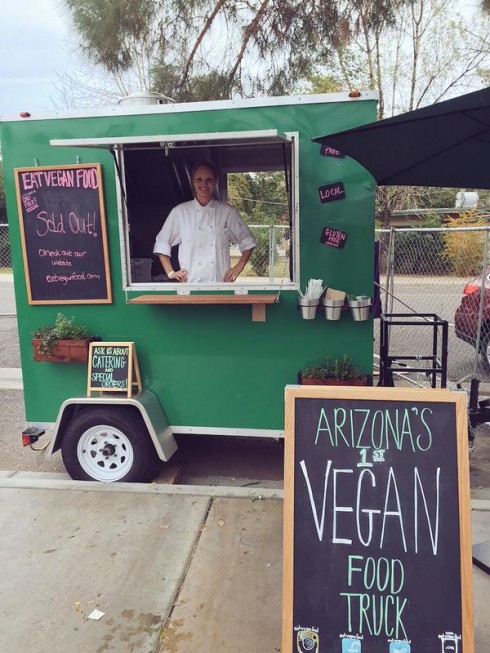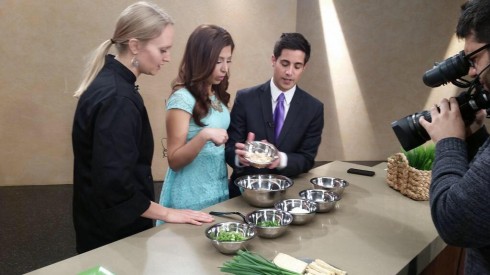 It was great to see all the dogs in attendance, the kids creating crayon art, their veg food-toting parents, and our army of orange-shirted volunteers. To chill out from the bustle, we pulled up our mats for relaxing yoga sessions led by the amazing Caleb Willow. And we clutched our raffle tickets hoping for a shout-out; but the main winner was Farm Sanctuary, the beneficiary of the raffle proceeds. Arizona, be prepared! We will be back next year, when we will be even bigger, better, and MORE DELICIOUS!
Jean Hon