Saturday, January 20, 2018
Apple Stage / Speaker Tent
10:50-11:10 - Zoe Rosenberg. "In order to achieve, we must believe"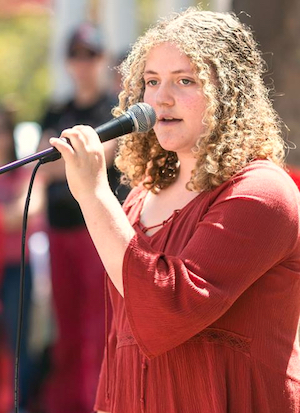 Zoe Rosenberg is a 15 year old animal rights activist and founder of Happy Hen Chicken Rescue. Her organization has rescued over 600 animals from abusive situations, primarily the food industry. She is also an organizer with the grassroots animal liberation network, Direct Action Everywhere. She has taken part in major protests and disruptions on behalf of the animals, and has spoken at the National Animal Rights Conference, the San Francisco March To Close All Slaughterhouses, and other venues.
11:20-11:50 - Dorie Morales. "Simple Solutions to a Greener Life"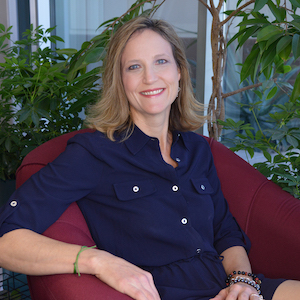 Learn from Dorie Morales, publisher of Green Living magazine, Arizona's premier eco-conscious lifestyle publication, about simple ways you can live a greener life.
12-12:30 - Dominick Thompson. "Redefining Masculinity Through Veganism"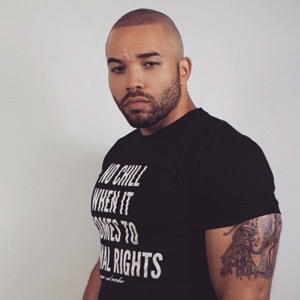 Dominick Thompson is a leader in the vegan community and founder of Crazies and Weirdos®, a successful New York based start-up company that produces hip, sustainable, eco-friendly clothing dedicated to the animal rights movement. He is also the founder of IRON BRUKAL (a sports and fitness brand, dedicated to the working professional, with plans to open training facilities in 2019), and a full-time executive in the healthcare industry where he develops and manages many critical relationships with hospital systems and other provider types in order to deliver services to communities in need throughout the eastern region of the United States. Dominick has received global recognition and has been featured in NPR News, ABC News, Men's Muscle and Fitness Magazine, Esquire, Thrive Magazine, Origins Magazine, PETA and more. His social media platform is strong and continues to grow while producing some of the most inspiring, impactful content to over 150,000 followers. See craziesandweirdos.com for more information.
12:45-1:30 - Victoria Moran. "Vegans on Main Street: Change Your Life & Make a Difference in the Real World"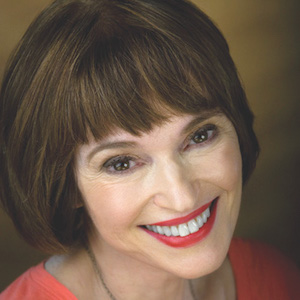 Victoria Moran (www.mainstreetvegan.net) is a vegan of over three decades, an obesity survivor, and is the current female winner of the "Peta's Sexiest Vegan Over 50" competition. Listed by VegNews among the Top 10 Living Vegetarian Authors, she's written twelve books, including The Love-Powered Diet, The Good Karma Diet, the international bestseller Creating a Charmed Life, and the iconic Main Street Vegan, whose fans range from Bill Clinton to Ellen Degeneres. Victoria was featured twice on Oprah; she hosts the award-winning Main Street Vegan podcast; and directs Main Street Vegan Academy, the exciting in-person program in NYC that trains and certifies Vegan Lifestyle Coaches and Educators. She is also producer of Thomas Jackson's upcoming documentary,The Compassion Project, introducing veganism to people of faith.
1:45-2:30 - Robyn Landis. "THE WEIGHT IS OVER: How to Laugh at a Meaningless Number and Lose Fat, Gain Energy and Get Strong and Lean—For Good"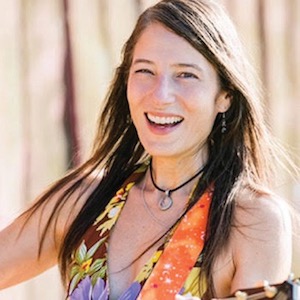 Robyn Landis is an outdoors-loving holistic health educator, coach and consultant, an ACE-certified fitness trainer, fitness nutrition specialist and "joyful self-care instigator." She is the bestselling author of BodyFueling and Herbal Defense (Warner Books), and the forthcoming NOURISHED. A one-woman transformational boot camp and mind-body revolutionizer, she helps smart and successful (but tired and out-of-shape) people to fuel their bodies and nourish their lives—with joy, clarity, and a sense of choice.
Through speaking and individual/group training, consulting and coaching, Robyn empowers people to become "athletes of their lives": super-informed *and* deeply inspired to optimally eat-move-sleep-unstress, to get strong, lean, and energized—for good. She pinpoints exactly what you need to do to achieve the body and energy that's fit to fulfill your purpose—AND become powerful and unstoppable in living it.
Robyn synthesizes her 25 years of experience and study with the latest research—discerning what truly matters for high performance, optimal health, and ageless beauty. Her intelligent mind-body approach infuses both science and spirit, information and inspiration. She eliminates focus on irrelevant "weight" and "magic bullet solutions," and integrates food, movement, rest, meditation and Ayurveda/natural healing to create a strong foundation for health.
2:55-3:40 - Christopher & Sara Oakley. "Finding Health, Happiness, & Connection: The Body + Mind + Soul Approach to Veganism"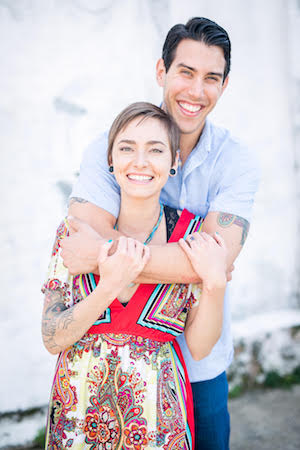 Husband and wife, Christopher and Sara, expedited their path of self-exploration when they embarked on a quest that took them half way across the world to the continent of Africa. Serving as Peace Corps volunteers, they experienced dynamic pains and joys, all while gaining deep spiritual insights about themselves and the world around them. Combining this newfound wisdom with years of professional training in the fields of holistic health and personal development, they emerged with a renewed sense of clarity and purpose. In 2016 they launched Soul in Wonder–a holistic personal mastery company dedicated to empowering vegans on their journey of self-discovery. As healers, personal transformation guides, and the creators of the Vegan Warrior Academy,™ they're on a mission to create a conscious, connected global community of happy, healthy, and balanced vegan change-makers.
3:45-4:15 - Tess Challis. "Become a Vibrant, Thriving Vegan, One Degree at a Time"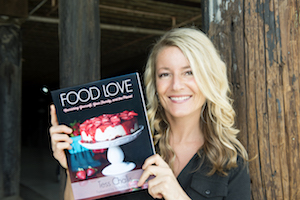 Quintessence ("Tess") Challis began her holistic health journey in her late teens. After a lifetime of numerous health ailments (including acne, obesity, strep throat, constant illnesses, anxiety, and depression), she found that a vegan diet along with an "inner wellness regime" of meditation and visualization literally made a world of difference. In 1994, she began sharing this knowledge through cooking classes, catering, meditation classes, and workshops. She has also been a personal chef to many clients across the United States. She is the author of 3 books: Radiant Health, Inner Wealth; The Two-Week Wellness Solution: The Fast Track to Permanent Weight Loss and Vitality; and Radiance 4 Life: The 4 Cornerstones of Ultimate Vitality. She currently works as a wellness coach, healthy cooking instructor, and speaker.
4:20-4:50 - Nicole Moore Eisenberg. "Unleash Your Vegan Magic"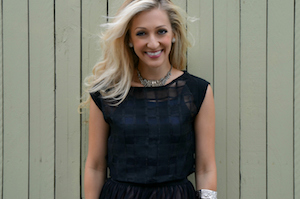 Nicole Moore Eisenberg is the founder of VOAA and serves as the group's director. She was born and raised in Pittsburgh, PA and has a degree in Journalism & Mass Communication from St. Bonaventure University. She has been a vegan ally since college and vegan since May 2009. After living in D.C., Chicago and NYC, she now lives in Denver with Aaron and their adopted dogs, Ezra and Ziggy Starfish. Her favorite emojis are sun, squirrel and flame.
Pear Stage / Food Demo Tent
10:30-11 - Jason Wyrick. "Artisan Salsa to Spice Up Your Meals"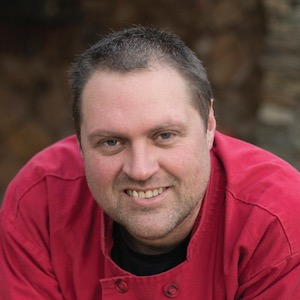 Chef Jason Wyrick is the executive chef of The Vegan Taste, the author of Vegan Tacos: Authentic and Inspired Recipes for Mexico's Favorite Street Food, and co-author of New York Times Bestseller 21 Day Weight Loss Kickstart. In 2001, Jason was diagnosed with diabetes in his mid-20s and was told he would have to be on medication for the rest of his life. Instead, Jason became vegan, reversed his diabetes in eight months, and lost more than 100 pounds over the course of two years. Along the way, he learned about factory farming, cementing his decision to become vegan. He also learned that the food had to be outstanding, or no one was going to eat it! He then left his job as the director of marketing for a computer company in order to become a chef and help others learn how to eat healthfully, compassionately, and well.
11:15-11:45 - Sean and Krystal McDonald. "Martian Crepes"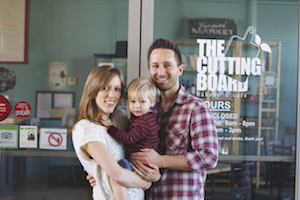 Recognizing the need to bring healthy food to a community where these options are scarce, Sean and Krystal Macdonald opened The Cutting Board Bakery and Café in Mesa AZ in September 2013. Food had always been at the heart of their relationship, and their passion for the culinary arts began to simmer when they first met ten years ago. They continue to share a desire to educate themselves and others about good, wholesome food.
12-12:45 - Jacques Laventure aka "The Vegan Chef". "Taste of the Caribbean"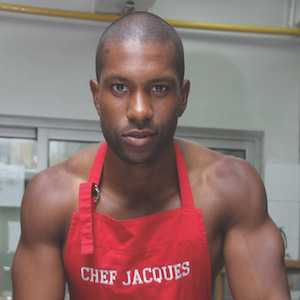 Jacques Laventure's healthy dishes incorporate traditional cuisines with his desire for natural flavors. He mixes in flavors from the Texas BBQ, Caribbean and Haitiwhere he grew up with his family. Jacques is part of the Haitian Culinary Alliance, a Global Non-Profit educational networking organization of hospitality and culinary professionals. He also gives back through health and fitness educational programs to underprivileged children in US and Haiti.
1-1:45 - Luke Elwin. "Creative Plant-Based BBQ"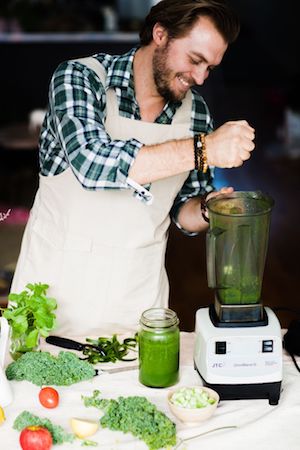 Luke Elwin was born in Auckland, New Zealand. He started working in a restaurant at the age of 12, and at age 16 left school to cook full-time. After completing a chef apprenticeship in Melbourne, he spent 9 months in Japan learning new techniques and disciplines. Back home, he became group head chef of a restaurant company. He also worked as a restaurant consultant, creating concepts and menus, training staff and balancing budgets. He then set out to the sea, joining the super yacht industry. Luke now balances his schedule between super yachts, private clients and consulting. He is known for a playful and fun approach to vegan cooking.
2-2:45 - JL Fields. "Everything You Need to Know to Make Quick & Easy Meals in Your Instant Pot, Mulitcooker, or Pressure Cooker"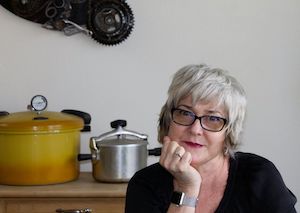 JL Fields is the founder and culinary director of the Colorado Springs Vegan Cooking Academy. She is a Master Vegan Lifestyle Coach & Educator, Food for Life instructor, chef instructor in the culinary program at the University of New Mexico-Taos, personal chef, career coach, and a corporate consultant offering wellness training, brand representation, and strategic planning services.
JL is the author of the revised and updated Vegan Pressure Cooking: More Than 100 Delicious Grain, Bean, and One-Pot Meals Using a Traditional or Electric Pressure Cooker or Instant Pot® (Fair Winds Press, January 2018), The Vegan Air Fryer: The Healthier Way to Enjoy Deep-Fried Flavors (Vegan Heritage Press, June 2017), and Vegan Pressure Cooking: Delicious Beans, Grains, and One-Pot Meals in Minutes (Fair Winds Press, January 2015), co-author of The Main Street Vegan Academy Cookbook: Over 100 Plant-Sourced Recipes Plus Practical Tips for the Healthiest, Most Compassionate You (Ben Bella, December 2017) and Vegan for Her: The Woman's Guide to Being Healthy and Fit on a Plant-Based Diet (Da Capo Lifelong Books, July 2013) and co-creator of The 3-Month Real World Vegan Meal Plan. She produces and hosts the weekly radio program Easy Vegan and writes the monthly vegan dining review for the Colorado Springs Gazette. 
3-4 - Fran Costigan. "Decadent and Dairy Free Desserts for All!"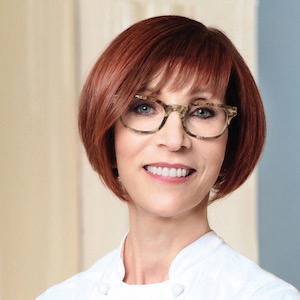 Pastry chef, educator, and cookbook author, Fran Costigan is internationally renowned as the authority on vegan desserts. She was a chef in both traditional and vegan pastry kitchens before moving into teaching over 20 years ago. Her 90-day Essential Vegan Desserts Course, which is based on her Vegan Baking Boot Camp Intensive, is now available online with Rouxbe. Fran's cookbook, Vegan Chocolate Desserts: Unapologetically Luscious and Decadent Dairy-Free Desserts, is available in German, French and Italian editions and follows the classic, More Great Good Dairy Free Desserts Naturally.
4:15-5 - Sasha Raj sponsored by Good Karma. "Fluffy Flax Yogurt Pancakes"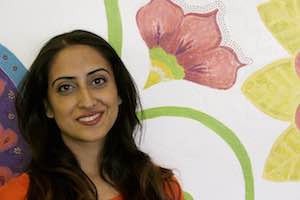 Chef Sasha Raj from 24 Carrots will be cooking up Fluffy Flax Yogurt Pancakes made with Good Karma flax milk. Presentation attendees with receive a goodie bag of ingredients!
Mind & Body Area
11-11:45 - Natalie Hewitt. "Frequency Flow"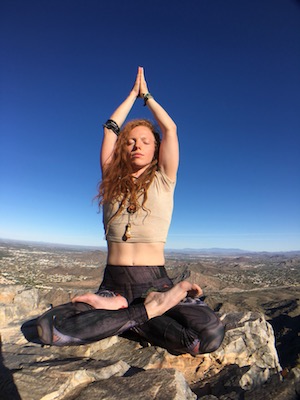 This dynamic, all levels, vinyasa flow is a combination of fluid, organic movement, breath work, and vocalization that encourages each student to feel into their own unique rhythms while building strength, courage, and confidence. The class is accompanied by sound vibrations to enhance the connection to breath and get students out of their heads and into their bodies.
12-12:45 - Aeimee Diaz. "The Power of Your Qi (Energy)"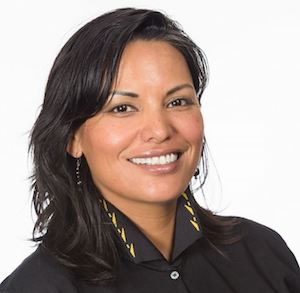 Qi (energy) is the life force within us and all creation. Understanding its manifestations and how it influences us allows us to work in harmony with creation which brings balance and insight to our true potential of living our greatest version.
1-1:45 - Harumi Yoga. "Mindful Flow Yoga"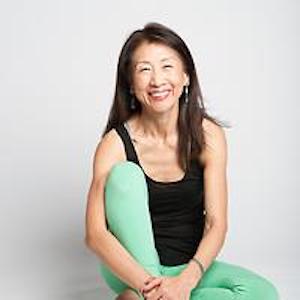 The philosophy of Harumi Yoga is authentic yoga and healing arts that nourish your whole being - body, mind and spirit - performed by people that live their work.
2-3 - Rose Velasco of Blue Sky Green Mat Yoga. "Hatha Flow Yoga"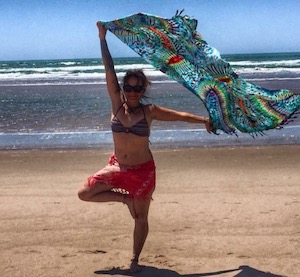 Work up an appetite with YOGA! This Hatha Flow class taught by Rose Velasco of Blue Sky Green Mat Yoga will incorporate some good core movements and twists to get your tummy grumbling so you can feast on the best vegetarian foods the Valley has to offer! We have about a dozen mats available to borrow and plenty of vitamin D from the Sun to get you going! Bring water and wear comfy clothes to get your groove on! This is a donation based class & no one is ever turned away for lack of funds! So come enjoy moving your bodies and getting that restful Savasana that we all love so much before dining your hearts out!
3:05-3:45 - Jason Wyrick and Will Tucker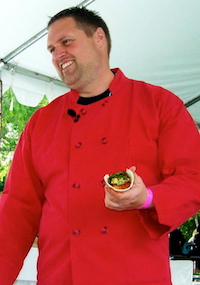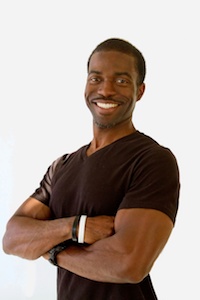 Vegan top chef, Jason Wyrick joins America's Vegan Trainer™️, Will Tucker for a presentation you can't miss for your 2018 fitness and nutrition goals! Will is owner of WTF! Method (Will Tucker Fitness Method, a four time Natural Bodybuilding Champion and a Plant Based Nutritionist. Chef Jason Wyrick is the executive chef of The Vegan Taste, the author of Vegan Tacos: Authentic and Inspired Recipes for Mexico's Favorite Street Food, and co-author of New York Times Bestseller 21 Day Weight Loss Kickstart.
3:50-4:10 - Jacques Laventure. "Stress Free Meditation"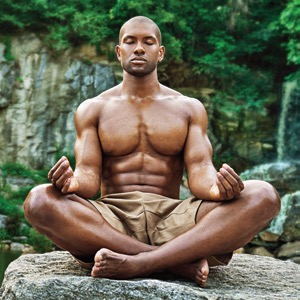 Stress Free Meditation is a simple, natural technique practice for 20 minutes sitting comfortably with the eyes closed.​ This is a chance to reset from the influences of the world. In a society that constantly challenges your identity, this is an opportunity to solidify that you are enough. In the world that we live in, we are forced to constantly adapt. However, meditation allows you to hit the "reset" button and realign yourself of who you are.
4:15-5 - Crystal Valentina. "Chakra Balancing"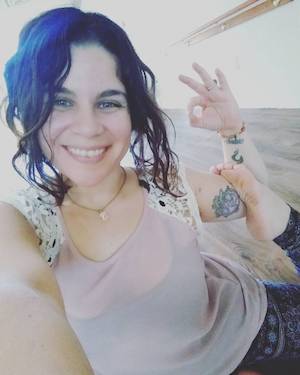 The Sanskrit word Chakra translates to wheel or disk. In many practices this term refers to the 7 wheels of energy along the body, starting from the base of the spine to the crown of the head. Join us as we utilize Breath, Movement, Mantra & Meditation to balance the energy centers of the body. We will seal our practice with the powerful vibrations of Crystal Quartz singing bowls. https://www.crystalvalentina.com
Grape Stage
Emcee - Grey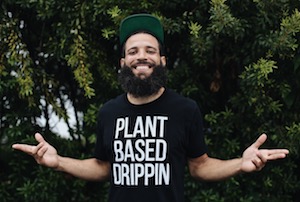 Grey is one of the hottest emerging artists at the intersection between activism, urban style & hip hop. A growing Atlanta institution in his own right, Grey became one of the most talked about acts of 2016 after his Vegan Thanksgiving freestyle & music video took the internet by storm. A His superb, cerebral and soulful flow ensured that his message went global, earning him 75k new followers and nods from Russell Simmons, DL Hughley, Ellie Goulding, Unilad, Worldstar, and Baller Alert. Notching a total of 30+ million views, he was catapulted from local stardom to the global stage. Even PETA and Whole Foods supported his release, proving the cross-marketability of Grey and his message. His music and clothing line, Plant Based Drippin, is creating a new energy in the Vegan community. A lyricist, activist, and social entrepreneur, Grey is nothing short of refreshing. With a clear, understandable, and sophisticated flow, Grey is an artist to watch in 2018. He, like vegan cooking, just might surprise you.
10:30-11:15 - The Riley Rainbow Family Circus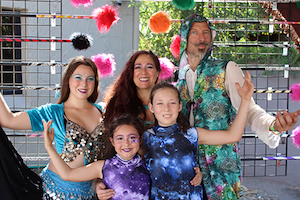 An interactive educational circus of magic, movement, song and dance.
11:30-12 - Adam Smith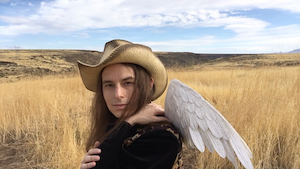 Singer-Songwriter Adam Smith was raised in the Appalachian Mountains of Southeast Kentucky and discovered on the streets of Nashville by manager Jim Colletti, who relocated him to Phoenix, AZ. Adam has recorded with world-class musicians including the late rock guitarist Dick Wagner (Alice Cooper, Lou Reed) and Emmy award winning new age artist Chris Spheeris. He was a finalist in the International John Lennon Songwriting Contest. Country legend Brad Paisley said about Adam, "He's the real deal." His live performances conjure up the golden age of music, when singer songwriters were revered and love was free.
Adam combines his two passions of music and helping others, most notably, by donating all proceeds from his single A Friend is a Stranger to Teen Lifeline, Arizona's peer-to-peer suicide prevention hotline, and continues to appear at events and fundraisers to support the group. His music is available on iTunes, Amazon.com, CDBaby.com, and other online retailers, and wherever he is seen playing live. www.adamsmithmusicart.com
1:15-1:45 - Kneel Cohn of the Warshow Angels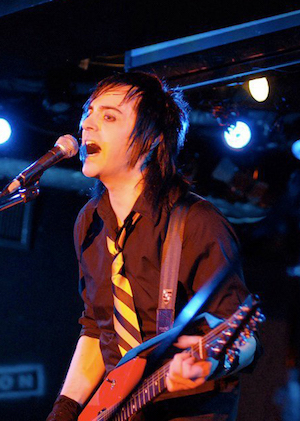 Warshow Angels frontman and vegan activist Kneel Cohn will perform two solo acoustic shows. Cohn is the producer of CFEI's 'Home On The Range', a documentary film and farm animal benefit compilation CD album that includes an all-star line up of exclusive songs by Yoko Ono, Moby, The Pretenders, Joan Jett & The Blackhearts, Bright Eyes, Howard Jones, Warshow Angels, Nellie McKay, Princess Superstar, and more. Proceeds from the 21-song collection raise funds for four non-profit farm animal sanctuaries: Catskill Animal Sanctuary, Happy Trails Farm Sanctuary, Kindred Spirits Sanctuary, and Woodstock Farm Sanctuary. The Home On The Range CD is being sold at select retail music stores and can be ordered online from CDBaby.com and HomeOnTheRangeBenefit.org. The album is also available as a digital download on iTunes and Amazon. Copies of Home On The Range, t-shirts, tote bags, and buttons will be for sale at the CFEI booth as well.
2-2:45 - Ruby Force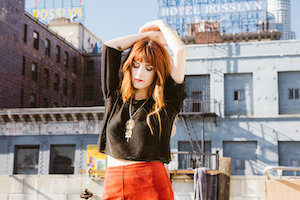 Featured as one of Rolling Stones' 10 new country artists you need to know, Ruby Force, the musical brainchild of Erin McLaughlin, captivates audiences with songs that capture her personal journey of self-discovery...marked by a maturity and ease in tone, lyrics that elicit confidence in the midst of questions, and a flirty playfulness that will melt anyone's heart. Her CD, Evolutionary War, transports a listener from her upbringing in the yellow-hued fields of the Southwest, through the dank, fluoresced streets of urban metropolises, and across a myriad of international seas. Enlisting the collaboration of musical luminaries such as Elijah Thomson (Everest, Delta Spirit, Father John Misty), Richard Swift (The Black Keys, The Shins, The Archs, Foxygen), Frank Lenz (Pedro The Lion) and Sean Watkins (Nickel Creek), McLaughlin keeps good company on the sojourn as these creative partners inject a wealth of heart, brains and guts into her already soul-wrenching compositions. www.rubyforcemusic.com
3-3:45 - JAM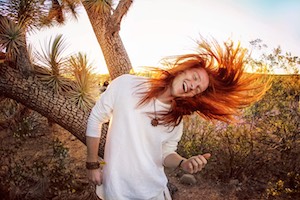 JAM is a young acoustic singer-songwriter recording out of Jack Johnson's Plastic Plant Studio in Hollywood, California. His EP, produced by Grammy award winning producer, Robert Carranza will be released in early 2018. This young artist has shared the bill with Flogging Molly, Death Cab for Cutie, Fitz & the Tantrums and many more at the Pot of Gold Music Festival in Phoenix, AZ. JAM has also opened for The Wailers and worked with Alice Cooper recording a demo for the Hollywood Vampires. He has performed at venues such as: The Whisky Go-Go, The Marquee Theatre, Celebrity Theatre, Alice Cooperstown, and many other notables.
4-4:45 - Marissa Hollenback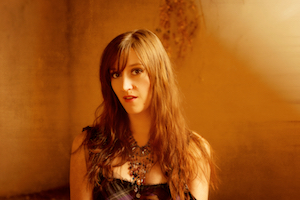 Currently the #3 artist in Long Beach, CA in the charts, and climbing, this small town girl is used to making waves. At sea, Marissa is the Principal Musician for Norwegian Cruise Lines, but while on land she is performing at The Viper Room, The Key Club, Harvelle's, Fais Do Do, (to name a few). Her CD, Things We Leave Behind, is an eclectic collection of original music, old and new that takes the listener on a journey back in time...to the days when talent, powerful vocals and intimate lyrics ruled the world. Don't miss her captivating voice and engaging stage presence. She makes audience members an interactive part of her shows and is even training to hold the world record for holding a note! (Current time is 38 seconds!) Be there when she breaks the 52 seconds record! www.marissahollenback.com
Kumquat Kids' Area
Kids, come visit your special Festival space for storytelling, arts and crafts, an information station, a bounce house, and a lot more veg-oriented fun!
Among the special guests to appear in the Kumquat Kids' area is Ruby Roth.