Sunday, January 21. 2018
Apple Stage (Keynote Speakers)
12:30-1:30 - Justyna Sanders. "The Whole Plant-Based Lifestyle: Your Journey to Optimal Health and Wellbeing"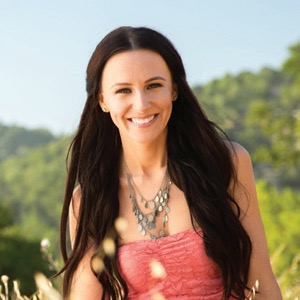 After obtaining a Bachelor of Kinesiology degree from McMaster University, Justyna Sanders was awarded the M.D. degree from Poznan University of Medical Sciences in Poland. She is the CEO and founder of Prescription Lifestyle, whose objective is to provide life-saving information, promote health, wellness and prevention via evidence-based recommendations. She hopes this platform will influence the use of whole plant-based nutrition as medicine.
3:-3:45 - Robyn Landis. "Five Keys to Conscious Motivation: The Magic of Loving What's Good for You"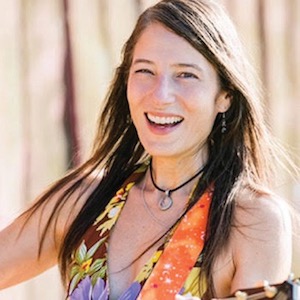 Robyn Landis is an outdoors-loving holistic health educator, coach and consultant, an ACE-certified fitness trainer, fitness nutrition specialist and "joyful self-care instigator." She is the bestselling author of BodyFueling and Herbal Defense (Warner Books), and the forthcoming NOURISHED. A one-woman transformational boot camp and mind-body revolutionizer, she helps smart and successful (but tired and out-of-shape) people to fuel their bodies and nourish their lives—with joy, clarity, and a sense of choice.
Through speaking and individual/group training, consulting and coaching, Robyn empowers people to become "athletes of their lives": super-informed *and* deeply inspired to optimally eat-move-sleep-unstress, to get strong, lean, and energized—for good. She pinpoints exactly what you need to do to achieve the body and energy that's fit to fulfill your purpose—AND become powerful and unstoppable in living it.
Robyn synthesizes her 25 years of experience and study with the latest research—discerning what truly matters for high performance, optimal health, and ageless beauty. Her intelligent mind-body approach infuses both science and spirit, information and inspiration. She eliminates focus on irrelevant "weight" and "magic bullet solutions," and integrates food, movement, rest, meditation and Ayurveda/natural healing to create a strong foundation for health.
Kumquat Kids' Area
Kids, come visit your special Festival space for storytelling, arts and crafts, an information station, a bounce house, and a lot more veg-oriented fun!