Sunday, January 21. 2018
Apple Stage (Keynote Speakers)
11:15-11:45 - Elizabeth Joseph.
Elizabeth Joseph is a health coach, raw chef, and colon hydrotherapist in Phoenix. She is the author of Don't Go Vegan?! How Progress, Not Perfection, Can Change Your Life. The founder of BeMoreRaw.com, she specializes in raw foods, GMO education, and holistic health regimens.
12:30-1:30 - Justyna Sanders. "The Whole Plant-Based Lifestyle: Your Journey to Optimal Health and Wellbeing"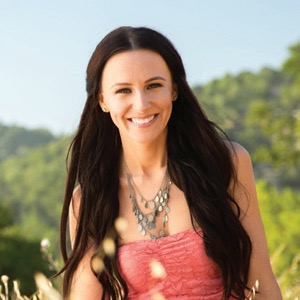 After obtaining a Bachelor of Kinesiology degree from McMaster University, Justyna Sanders was awarded the M.D. degree from Poznan University of Medical Sciences in Poland. She is the CEO and founder of Prescription Lifestyle, whose objective is to provide life-saving information, promote health, wellness and prevention via evidence-based recommendations. She hopes this platform will influence the use of whole plant-based nutrition as medicine.
2:20-2:50 - Rabbi Dr. Shmuly Yanklowitz. "The Spirituality of Veganism!"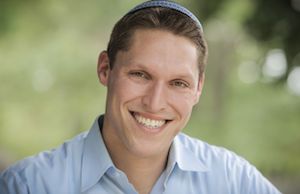 Rabbi Dr. Shmuly Yanklowitz is the president and dean of Valley Beit Midrash, founder and president of Uri L'Tzedek, founder and CEO of The Shamayim V'Aretz Institute, and founder and president of YATOM: The Jewish Foster & Adoption Network. He earned a masters degree from Harvard University in Leadership and Psychology, another masters from Yeshiva Universityin Jewish Philosophy, and a doctorate from Columbia University in Moral Development and Epistemology. He has twice been named one of America's Top Rabbis by Newsweek. He is a sought-after educator, social justice activist, and motivational speaker, and is the author of eleven books.
3:-3:45 - Robyn Landis. "Five Keys to Conscious Motivation: The Magic of Loving What's Good for You"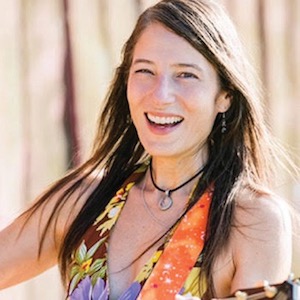 Robyn Landis is an outdoors-loving holistic health educator, coach and consultant, an ACE-certified fitness trainer, fitness nutrition specialist and "joyful self-care instigator." She is the bestselling author of BodyFueling and Herbal Defense (Warner Books), and the forthcoming NOURISHED. A one-woman transformational boot camp and mind-body revolutionizer, she helps smart and successful (but tired and out-of-shape) people to fuel their bodies and nourish their lives—with joy, clarity, and a sense of choice.
Through speaking and individual/group training, consulting and coaching, Robyn empowers people to become "athletes of their lives": super-informed *and* deeply inspired to optimally eat-move-sleep-unstress, to get strong, lean, and energized—for good. She pinpoints exactly what you need to do to achieve the body and energy that's fit to fulfill your purpose—AND become powerful and unstoppable in living it.
Robyn synthesizes her 25 years of experience and study with the latest research—discerning what truly matters for high performance, optimal health, and ageless beauty. Her intelligent mind-body approach infuses both science and spirit, information and inspiration. She eliminates focus on irrelevant "weight" and "magic bullet solutions," and integrates food, movement, rest, meditation and Ayurveda/natural healing to create a strong foundation for health.
Pear Stage (Cooking Demos)
12-12:45 - Tess Challis.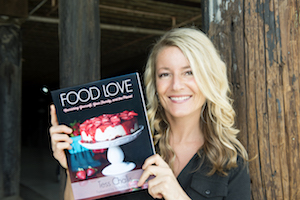 Quintessence ("Tess") Challis began her holistic health journey in her late teens. After a lifetime of numerous health ailments (including acne, obesity, strep throat, constant illnesses, anxiety, and depression), she found that a vegan diet along with an "inner wellness regime" of meditation and visualization literally made a world of difference. In 1994, she began sharing this knowledge through cooking classes, catering, meditation classes, and workshops. She has also been a personal chef to many clients across the United States. She is the author of 3 books: Radiant Health, Inner Wealth; The Two-Week Wellness Solution: The Fast Track to Permanent Weight Loss and Vitality; and Radiance 4 Life: The 4 Cornerstones of Ultimate Vitality. She currently works as a wellness coach, healthy cooking instructor, and speaker.
1:-1:45 - Luke Elwin.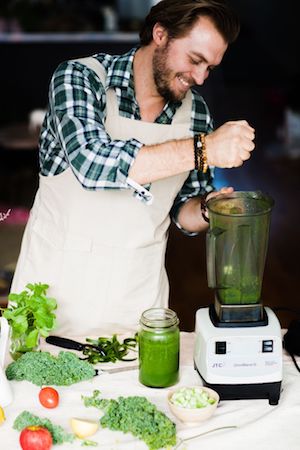 Luke Elwin was born in Auckland, New Zealand. He started working in a restaurant at the age of 12, and at age 16 left school to cook full-time. After completing a chef apprenticeship in Melbourne, he spent 9 months in Japan learning new techniques and disciplines. Back home, he became group head chef of a restaurant company. He also worked as a restaurant consultant, creating concepts and menus, training staff and balancing budgets. He then set out to the sea, joining the super yacht industry. Luke now balances his schedule between super yachts, private clients and consulting. He is known for a playful and fun approach to vegan cooking.
2-2:45 - Jacques Laventure.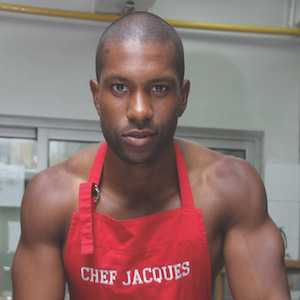 Jacques Laventure's healthy dishes incorporate traditional cuisines with his desire for natural flavors. He mixes in flavors from the Texas BBQ ,Caribbean and Haiti where he grew up with his family. Jacques is part of the Haitian Culinary Alliance, a Global Non-Profit educational networking organization of hospitality and culinary professionals. He also gives back through health and fitness educational programs to underprivileged children in US and Haiti.
3:20-4 - Jose Gamiz.
José Gamiz and his wife, Leticia, operate Mi Vegana Madre, a wildly popular metro Phoenix food trailer and pop-up kitchen. The couple, who previously ran a Mexican food import business, decided to launch Mi Vegana Madre in 2015, after noting the dearth of Mexican vegan and vegetarian food options in the Valley.
4:20-5 - Daniela Lais. "Vegan on the Go – Fast, Easy Affordable"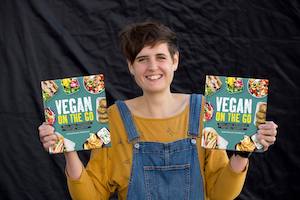 Daniela Lais is a journalist, award-winning cookbook author, chef and baker. Originally from Austria, she currently lives in Portland, Oregon. She is the author of Simply Vegan Baking and Vegan Lunchbox, and her newest book is K's Vegan on the Go. Daniela loves bicycling, traveling, good coffee, her dog and community, and vegan baking and cooking. She has lived a vegan lifestyle for over fifteen years.
Kumquat Kids' Area
Kids, come visit your special Festival space for storytelling, arts and crafts, an information station, a bounce house, and a lot more veg-oriented fun!