Sunday, January 21. 2018
Apple Stage / Speaker Tent
11-11:45 - Colleen Poling. "Mega-Optimized Nutrition"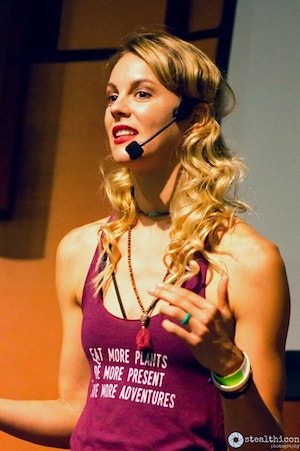 Colleen is a Registered Dietitian and Vegan Wellness Educator. She is a professional plant-based translator- converting vegan nutrition concepts into an easy to digest way, and cracking the code on vegan nutrition for optimal health. Colleen's transformational workshops and 1:1 nutrition counseling sessions teach individuals how to optimize their health by understanding the hidden and often overlooked components of plant-based nutrition for a vibrant, healthy, long life. Colleen graduated in 2009 from Ohio University with a Bachelor's Degree in Nutrition and Dietetics, completed her Dietetic Residency through Sodexo, and has a Certificate of Training in Adult Weight Management from Commission on Dietetic Registration. She has the expertise to utilize integrative therapies for preventative health care using a uniquely holistic and scientific approach.
11:50-12:20 - John Lewis. "Vegans Aren't Filling Up the Hospitals"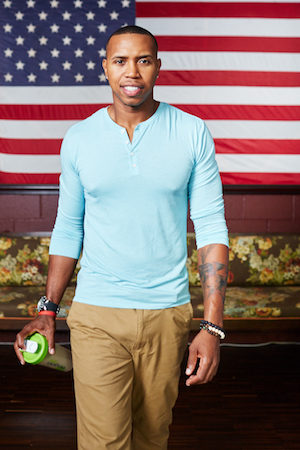 John Lewis has spent over a decade in the health and fitness industry and played Division I College basketball. One of the nation's top fitness consultants, he develops personalized lifestyle plans for actors, models, and business professionals. He is the founder of Bad Ass Vegan, which strives to educate individuals on plant-based nutrition. He also developed "VeganSmart," a protein shake with a foundation whose mission is to prevent obesity through education, physical activity and plant-based nutrition. His other business ventures include a cruelty-free clothing line, a gaming app, a television documentary, and a cookbook. His upcoming documentary, Hip-Hopocrates, will speak about food injustice through the lens of hip hop.
12:30-1:30 - Dr. Justyna Sanders. "The Whole Plant-Based Lifestyle: Your Journey to Optimal Health and Wellbeing"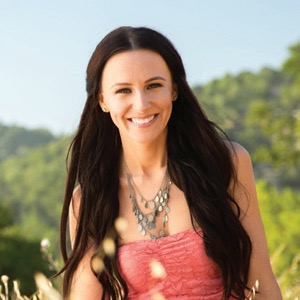 After obtaining a Bachelor of Kinesiology degree from McMaster University, Dr. Justyna Sanders was awarded the M.D. degree from Poznan University of Medical Sciences in Poland. She is the CEO and founder of Prescription Lifestyle, whose objective is to provide life-saving information, promote health, wellness and prevention via evidence-based recommendations. She hopes this platform will influence the use of whole plant-based nutrition as medicine.
1:45-2:15 - Elizabeth Joseph. "Raw Food and Cleansing"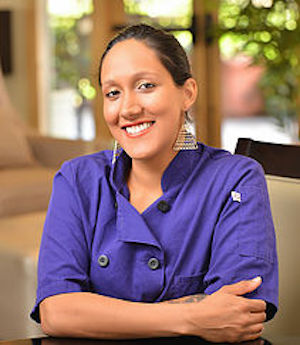 Elizabeth Anne Joseph is a certified holistic nutrition specialist, educator, raw chef and colon hydrotherapist. She empowers people with the confidence and knowledge to heal themselves and their families with food as medicine. Specializing in gut health and blood sugar management, she is a graduate of the Southwest Institute of Healing Arts. Her popular website is called Be More Raw.
2:20-2:50 - Rabbi Dr. Shmuly Yanklowitz. "The Spirituality of Veganism!"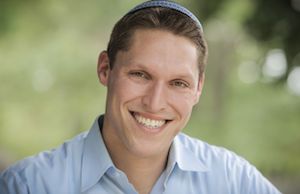 Rabbi Dr. Shmuly Yanklowitz is the president and dean of Valley Beit Midrash, founder and president of Uri L'Tzedek, founder and CEO of The Shamayim V'Aretz Institute, and founder and president of YATOM: The Jewish Foster & Adoption Network. He earned a masters degree from Harvard University in Leadership and Psychology, another masters from Yeshiva Universityin Jewish Philosophy, and a doctorate from Columbia University in Moral Development and Epistemology. He has twice been named one of America's Top Rabbis by Newsweek. He is a sought-after educator, social justice activist, and motivational speaker, and is the author of eleven books.
3:-3:45 - Robyn Landis. "Five Keys to Lasting Motivation: The Magic of LOVING What's Good for You"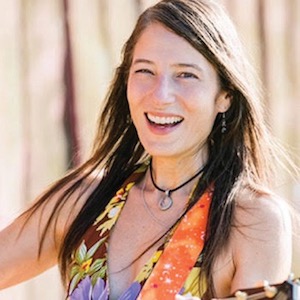 Robyn Landis is an outdoors-loving holistic health educator, coach and consultant, an ACE-certified fitness trainer, fitness nutrition specialist and "joyful self-care instigator." She is the bestselling author of BodyFueling and Herbal Defense (Warner Books), and the forthcoming NOURISHED. A one-woman transformational boot camp and mind-body revolutionizer, she helps smart and successful (but tired and out-of-shape) people to fuel their bodies and nourish their lives—with joy, clarity, and a sense of choice.
Through speaking and individual/group training, consulting and coaching, Robyn empowers people to become "athletes of their lives": super-informed *and* deeply inspired to optimally eat-move-sleep-unstress, to get strong, lean, and energized—for good. She pinpoints exactly what you need to do to achieve the body and energy that's fit to fulfill your purpose—AND become powerful and unstoppable in living it.
Robyn synthesizes her 25 years of experience and study with the latest research—discerning what truly matters for high performance, optimal health, and ageless beauty. Her intelligent mind-body approach infuses both science and spirit, information and inspiration. She eliminates focus on irrelevant "weight" and "magic bullet solutions," and integrates food, movement, rest, meditation and Ayurveda/natural healing to create a strong foundation for health.
3:50-4:30 - Taryn Rasgon. "How To Use Instagram To Spread The Vegan Message"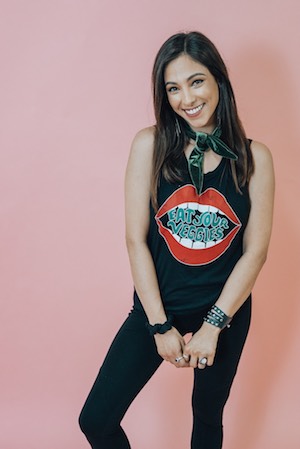 Taryn Rasgon is the owner and founder of Vegetaryn. In her online shop you can find funny & punny vegan clothing and accessories! She built her entire business & spreads the vegan message all through social media. She will be talking about how you can use Instagram as a tool to raise awareness about the vegan lifestyle, followed by Q&A. www.vegetaryn.com // @vegetaryn/p>
Pear Stage / Food Demo Tent
11-11:45 - Haritha Mogilisetti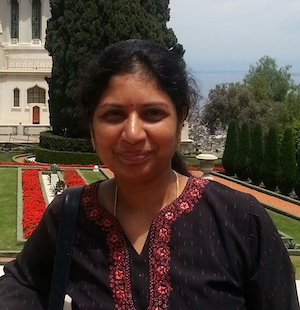 Haritha Mogilisetti is an active member of Goshala, an organization for protecting cows. While pursuing her career in engineering, Haritha joined this organization with a few like-minded families because of her love for animals and Nature. Goshala has a cow shelter in San Tan Valley where the cows lead a natural and peaceful life. Having grown up enjoying a wide variety of tasty and healthy Indian vegetarian food, Haritha is interested in teaching the preparation of vegetarian dishes to those trying to switch to a vegetarian diet. In this endeavor of hers, she is ably supported by her friends who actively participate in social activities, forming a team. This team has a strong passion for spreading kindness towards animals and protecting the planet.
12-12:45 - Tess Challis. "Indian Pakoras"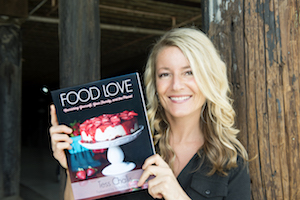 Quintessence ("Tess") Challis began her holistic health journey in her late teens. After a lifetime of numerous health ailments (including acne, obesity, strep throat, constant illnesses, anxiety, and depression), she found that a vegan diet along with an "inner wellness regime" of meditation and visualization literally made a world of difference. In 1994, she began sharing this knowledge through cooking classes, catering, meditation classes, and workshops. She has also been a personal chef to many clients across the United States. She is the author of 3 books: Radiant Health, Inner Wealth; The Two-Week Wellness Solution: The Fast Track to Permanent Weight Loss and Vitality; and Radiance 4 Life: The 4 Cornerstones of Ultimate Vitality. She currently works as a wellness coach, healthy cooking instructor, and speaker.
1:-1:45 - Luke Elwin. "Plant-Based Cheese Master Class"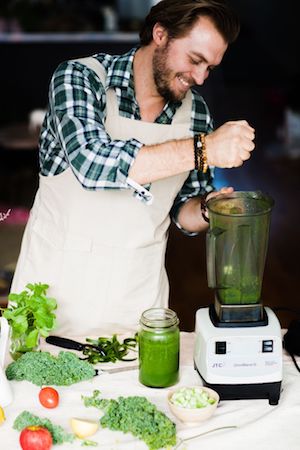 Luke Elwin was born in Auckland, New Zealand. He started working in a restaurant at the age of 12, and at age 16 left school to cook full-time. After completing a chef apprenticeship in Melbourne, he spent 9 months in Japan learning new techniques and disciplines. Back home, he became group head chef of a restaurant company. He also worked as a restaurant consultant, creating concepts and menus, training staff and balancing budgets. He then set out to the sea, joining the super yacht industry. Luke now balances his schedule between super yachts, private clients and consulting. He is known for a playful and fun approach to vegan cooking.
2-2:45 - Jacques Laventure aka "The Vegan Chef". "Taste of the Caribbean"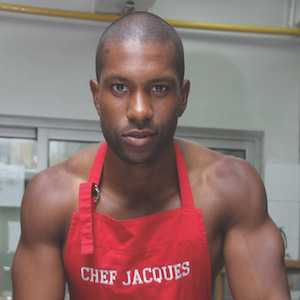 Jacques Laventure's healthy dishes incorporate traditional cuisines with his desire for natural flavors. He mixes in flavors from the Texas BBQ, Caribbean and Haiti where he grew up with his family. Jacques is part of the Haitian Culinary Alliance, a Global Non-Profit educational networking organization of hospitality and culinary professionals. He also gives back through health and fitness educational programs to underprivileged children in US and Haiti.
3:20-4 - Jose Gamiz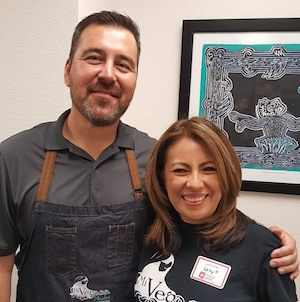 José Gamiz and his wife, Leticia, operate Mi Vegana Madre, a wildly popular metro Phoenix food trailer and pop-up kitchen. The couple, who previously ran a Mexican food import business, decided to launch Mi Vegana Madre in 2015, after noting the dearth of Mexican vegan and vegetarian food options in the Valley.
4:20-5 - Daniela Lais. "Vegan on the Go – Fast, Easy Affordable"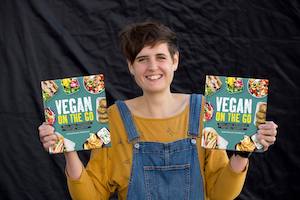 Daniela Lais is a journalist, award-winning cookbook author, chef and baker. Originally from Austria, she currently lives in Portland, Oregon. She is the author of Simply Vegan Baking and Vegan Lunchbox, and her newest book is K's Vegan on the Go. Daniela loves bicycling, traveling, good coffee, her dog and community, and vegan baking and cooking. She has lived a vegan lifestyle for over fifteen years.
Mind & Body Area
11-11:45 - Natalie Hewitt. "Frequency Flow"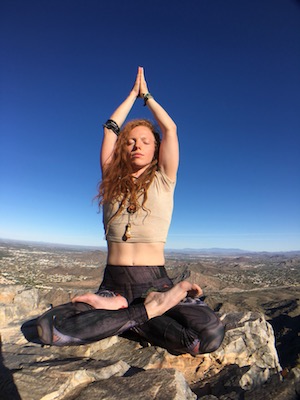 This dynamic, all levels, vinyasa flow is a combination of fluid, organic movement, breath work, and vocalization that encourages each student to feel into their own unique rhythms while building strength, courage, and confidence. The class is accompanied by sound vibrations to enhance the connection to breath and get students out of their heads and into their bodies.
12-12:45 - Harumi Yoga with Georgiann Lindeman. "Level 1 Flow led by Georgiann Lindeman, 200RYT"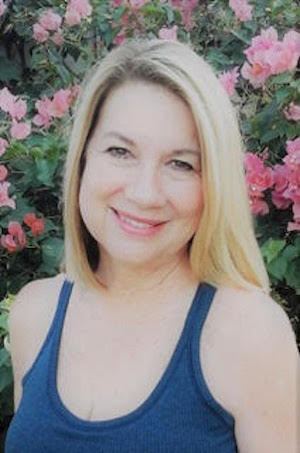 1-1:45 - Floo-id yoga with Michelle James "All-Levels Vinyasa"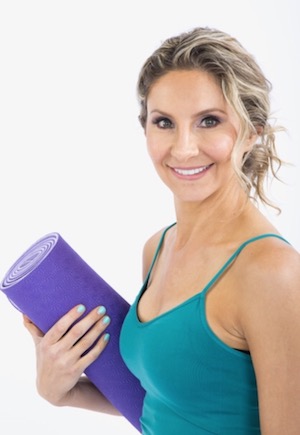 This all-levels vinyasa (flow) class will focus on your alignment to prevent injuries which allows you to work within you current level. Class will begin with a brief meditation while you set an intention and end with a relaxation (savasana) along with a touch essential oils.
2-2:45 - Caleb Willow. "Beginner Friendly Hatha Yoga"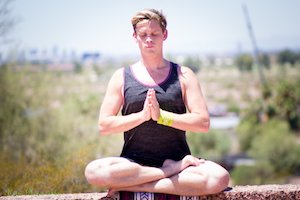 Step onto the mat with no experience and enjoy 45 minutes of alignment based movement with Caleb Willow. Hatha is geared toward anybody that wants to practice yoga but doesn't want to keep doing Downward and Upward Dog. The variation available in a Hatha practice differs from other styles because sequences utilize all 400 asana available to make for an exciting, educational and interesting practice. Please visit facebook.com/yogacaleb for reviews, videos and available class times.
3:05-3:25 - Jacques Laventure. "Stress Free Meditation"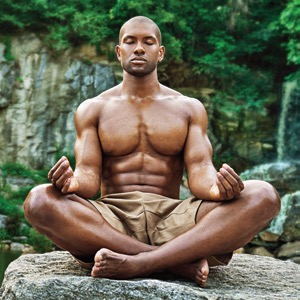 Stress Free Meditation is a simple, natural technique practice for 20 minutes sitting comfortably with the eyes closed.​ This is a chance to reset from the influences of the world. In a society that constantly challenges your identity, this is an opportunity to solidify that you are enough. In the world that we live in, we are forced to constantly adapt. However, meditation allows you to hit the "reset" button and realign yourself of who you are.
3:30-5 - Andrew Huvaere. "Consciously Eating and Kundalini Yoga for Supreme Health with Andrew Huvaere"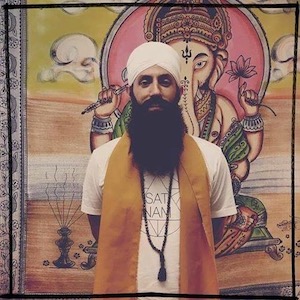 There are so many aspects to yoga and we will bring our awareness to how we eat. Slow eating is one of the best meditations there is. In this workshop we will explore how to eat consciously for supreme health. We will practice a very simple Kundalini Yoga Kriya to aid in digestion followed by a gong meditation to close out the evening. Everyone is welcome as no experience with this yoga is necessary. Bring your mat or a blanket, and bring your appetite!
Andrew Huvaere (Bhagat Gian Singh) initiated his yogic journey 2013 after experiencing a spontaneous kundalini awakening. Since that day, Andrew has been devoted to his studies in the yogic sciences, holistic healing arts, and everything that leads him to further innerstanding the Self. He is committed to the universal transformation of humanity and evolution of all beings. Andrew has embodied quite the transformation since initiating his path of awakening. He has overcome many self-debilitating habits and unfortunate circumstances to rise anew like a phoenix from the ashes. Andrew is now committed to holding space and serving his community so that they too may transform themselves towards their highest potential. Andrew serves his local community in the Scottsdale area at Anahata Sound & Energy Healing Studio as well as traveling around the country to various festivals to share potent workshops. He is a certified reiki energy healer, sound healer, thai massage therapist and is a practicing life coach/yogic counselor.
Grape Stage
Emcee - Grey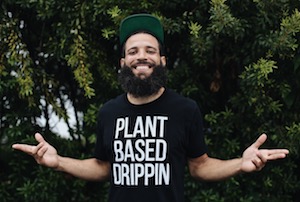 Grey is one of the hottest emerging artists at the intersection between activism, urban style & hip hop. A growing Atlanta institution in his own right, Grey became one of the most talked about acts of 2016 after his Vegan Thanksgiving freestyle & music video took the internet by storm. A His superb, cerebral and soulful flow ensured that his message went global, earning him 75k new followers and nods from Russell Simmons, DL Hughley, Ellie Goulding, Unilad, Worldstar, and Baller Alert. Notching a total of 30+ million views, he was catapulted from local stardom to the global stage. Even PETA and Whole Foods supported his release, proving the cross-marketability of Grey and his message. His music and clothing line, Plant Based Drippin, is creating a new energy in the Vegan community. A lyricist, activist, and social entrepreneur, Grey is nothing short of refreshing. With a clear, understandable, and sophisticated flow, Grey is an artist to watch in 2018. He, like vegan cooking, just might surprise you.
10:30-11:15 - The Riley Rainbow Family Circus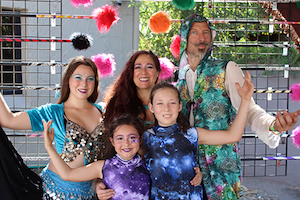 An interactive educational circus of magic, movement, song and dance.
11:30-12 - Adam Smith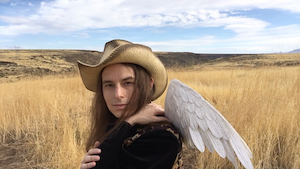 Singer-Songwriter Adam Smith was raised in the Appalachian Mountains of Southeast Kentucky and discovered on the streets of Nashville by manager Jim Colletti, who relocated him to Phoenix, AZ. Adam has recorded with world-class musicians including the late rock guitarist Dick Wagner (Alice Cooper, Lou Reed) and Emmy award winning new age artist Chris Spheeris. He was a finalist in the International John Lennon Songwriting Contest. Country legend Brad Paisley said about Adam, "He's the real deal." His live performances conjure up the golden age of music, when singer songwriters were revered and love was free.
Adam combines his two passions of music and helping others, most notably, by donating all proceeds from his single A Friend is a Stranger to Teen Lifeline, Arizona's peer-to-peer suicide prevention hotline, and continues to appear at events and fundraisers to support the group. His music is available on iTunes, Amazon.com, CDBaby.com, and other online retailers, and wherever he is seen playing live. www.adamsmithmusicart.com
1:15-1:45 - Kneel Cohn of the Warshow Angels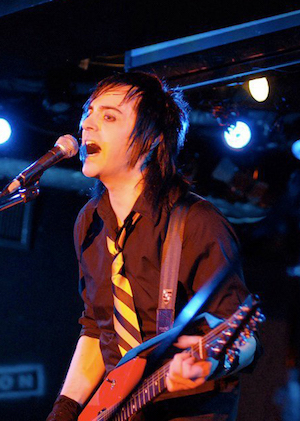 Warshow Angels frontman and vegan activist Kneel Cohn will perform two solo acoustic shows. Cohn is the producer of CFEI's 'Home On The Range', a documentary film and farm animal benefit compilation CD album that includes an all-star line up of exclusive songs by Yoko Ono, Moby, The Pretenders, Joan Jett & The Blackhearts, Bright Eyes, Howard Jones, Warshow Angels, Nellie McKay, Princess Superstar, and more. Proceeds from the 21-song collection raise funds for four non-profit farm animal sanctuaries: Catskill Animal Sanctuary, Happy Trails Farm Sanctuary, Kindred Spirits Sanctuary, and Woodstock Farm Sanctuary. The Home On The Range CD is being sold at select retail music stores and can be ordered online from CDBaby.com and HomeOnTheRangeBenefit.org. The album is also available as a digital download on iTunes and Amazon. Copies of Home On The Range, t-shirts, tote bags, and buttons will be for sale at the CFEI booth as well.
2-2:45 - Ruby Force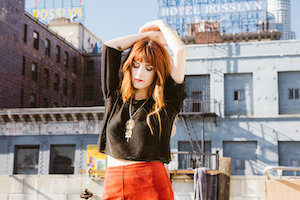 Featured as one of Rolling Stones' 10 new country artists you need to know, Ruby Force, the musical brainchild of Erin McLaughlin, captivates audiences with songs that capture her personal journey of self-discovery...marked by a maturity and ease in tone, lyrics that elicit confidence in the midst of questions, and a flirty playfulness that will melt anyone's heart. Her CD, Evolutionary War, transports a listener from her upbringing in the yellow-hued fields of the Southwest, through the dank, fluoresced streets of urban metropolises, and across a myriad of international seas. Enlisting the collaboration of musical luminaries such as Elijah Thomson (Everest, Delta Spirit, Father John Misty), Richard Swift (The Black Keys, The Shins, The Archs, Foxygen), Frank Lenz (Pedro The Lion) and Sean Watkins (Nickel Creek), McLaughlin keeps good company on the sojourn as these creative partners inject a wealth of heart, brains and guts into her already soul-wrenching compositions. www.rubyforcemusic.com
3-3:45 - JAM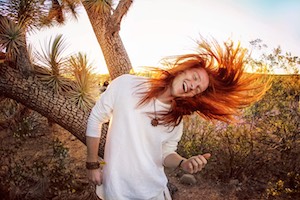 JAM is a young acoustic singer-songwriter recording out of Jack Johnson's Plastic Plant Studio in Hollywood, California. His EP, produced by Grammy award winning producer, Robert Carranza will be released in early 2018. This young artist has shared the bill with Flogging Molly, Death Cab for Cutie, Fitz & the Tantrums and many more at the Pot of Gold Music Festival in Phoenix, AZ. JAM has also opened for The Wailers and worked with Alice Cooper recording a demo for the Hollywood Vampires. He has performed at venues such as: The Whisky Go-Go, The Marquee Theatre, Celebrity Theatre, Alice Cooperstown, and many other notables.
4-4:45 - Marissa Hollenback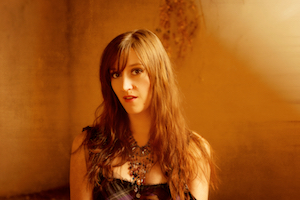 Currently the #3 artist in Long Beach, CA in the charts, and climbing, this small town girl is used to making waves. At sea, Marissa is the Principal Musician for Norwegian Cruise Lines, but while on land she is performing at The Viper Room, The Key Club, Harvelle's, Fais Do Do, (to name a few). Her CD, Things We Leave Behind, is an eclectic collection of original music, old and new that takes the listener on a journey back in time...to the days when talent, powerful vocals and intimate lyrics ruled the world. Don't miss her captivating voice and engaging stage presence. She makes audience members an interactive part of her shows and is even training to hold the world record for holding a note! (Current time is 38 seconds!) Be there when she breaks the 52 seconds record! www.marissahollenback.com
Kumquat Kids' Area
Kids, come visit your special Festival space for storytelling, arts and crafts, an information station, a bounce house, and a lot more veg-oriented fun!
Among the special guests to appear in the Kumquat Kids' area is Ruby Roth.