Sunday, February 16, 2020
Apple Stage / Keynote Speaker Panels & Cooking Demos
Emcee - Will Tucker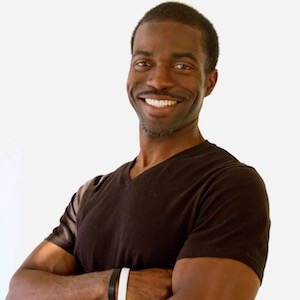 Will Tucker is a four-time Natural Bodybuilding Champion, the owner of WTF! (Will Tucker Fitness), a frequent contributor to Vegan Health and Fitness Magazine, a certified fitness trainer, and speaker. He constantly dispels the myth that animal protein is required to build an outstanding physique. Many of his clients have eliminated the need for prescription medications while eradicating physical ailments.
11-11:30 - Elizabeth Joseph "Balancing Blood Sugar Naturally"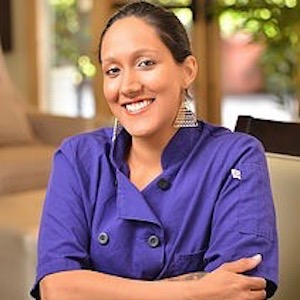 Elizabeth Joseph started Be More Raw in late 2013 realizing her passion for health through natural modalities. She is a colon hydrotherapist, certified holistic nutrition specialist, and detoxing expert. A new mother, Elizabeth had a healthy vegan pregnancy, and her son has been vegan since conception. She is the author of Don't Go Vegan?! She also offers a fully plant-based meal delivery service with a raw and gluten free menu.
11:40-12:10 - Chef Demo: Elysabeth Alfano "Breakfast Power Bowl"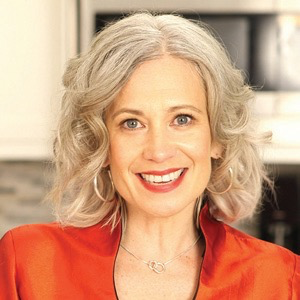 Protein? No problem! Start your day with 20g of protein with this super easy, super delish, 5-ingredient Breakfast Power Bowl. Make breakfast in less than 5 minutes while getting antioxidants, omega 3s and 6s, fiber, protein and TASTE! Plant-based Radio Host, Expert and Chef Elysabeth Alfano dishes up a yummy breakfast with a demo packed with fun facts and tasty samples.
12:15-12:45 - Chef Demo: Jason Wyrick "The Other Moles: Part 1"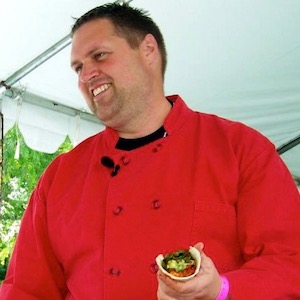 Chef Jason Wyrick is the executive chef of The Vegan Taste, the author of Vegan Tacos: Authentic and Inspired Recipes for Mexico's Favorite Street Food, and coauthor of 21 Day Weight Loss Kickstart. In 2001, Jason was diagnosed with diabetes in his mid20s and was told he would have to be on medication for the rest of his life. Instead, Jason became vegan, reversed his diabetes in eight months, and lost more than 100 pounds over the course of two years. Along the way, he learned about factory farming, cementing his decision to become vegan. He also learned that the food had to be outstanding, or no one was going to eat it! He then left his job as the director of marketing for a computer company in order to become a chef and help others learn how to eat healthfully, compassionately, and well.
12:50-1:20 - Dr. Siri Chand Khalsa "Ayurvedic Vitality Bowl"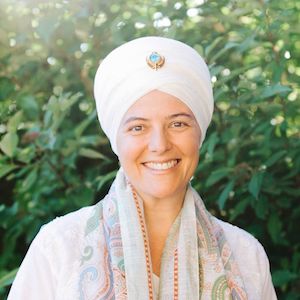 Dr. Siri Chand Khalsa has had a life-long interest in utilizing delicious plant-based food as a basis for health. After completing her residency in Internal Medicine at the Mayo Clinic, she continued with advanced studies in nutrition, botanical medicine and Ayurveda. Serving as both an Integrative Medicine PCP and consultant to other medical practices, she has dedicated time and energy to promoting an increased understanding of the link between long-term health and food. DrSirichand.com, TheKitchenClinic.com
1:30-2 - Chef Demo: Sasha Raj of 24Carrots "Vegetable Curry Burger"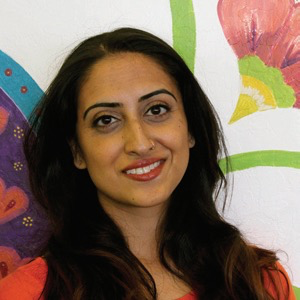 Sasha Raj and her cousin opened 24Carrots in 2008, as a little fresh-squeezed oasis in the sun. A biochemist by training and a chef by heart, she is always on the lookout for treats that are both nutritious and delicious. When not in the kitchen, she enjoys exploring Arizona and cuddling her corgi, Nimbus.
2:10-2:50 - Sid Garza-Hillman "One Answer to Rule Them All"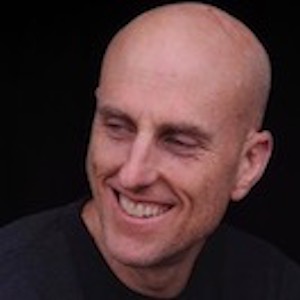 Sid Garza-Hillman, podcaster and YouTuber, is the author of Approaching the Natural: A Health Manifesto and Raising Healthy Parents: Small Steps, Less Stress, and a Thriving Family. He graduated from UCLA with a BA in Philosophy, and is a public speaker, certified nutritionist, and Small Steps Coach. He is the Wellness Programs Director at the Stanford Inn Eco-Resort, an ultra runner, and Race Director of the Mendocino Coast 50K trail ultramarathon.
3-3:45 - Chef Demo: Ramses Bravo "The Only Cooking Demo You'll Ever Need"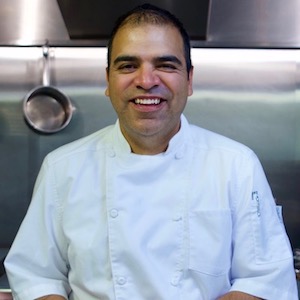 Chef Ramses Bravo is the executive chef for True North Health Center. He is classically trained, and has been cooking for 23 years. The last 12 of those years, he has been cooking vegan cuisine. He is the author of Bravo Cookbook and Bravo Express. He teaches about vegan and plant-based food across the country, and is also an aspiring writer and photographer.
3:50-5 - "Best of" the International Vegan Film Festival

Bucking Tradition, United States
Directed by: Sharon M Boeckle
Bucking Tradition explores one of America's most iconic competitions—the rodeo. With thousands of events held across the nation and around the world every year, this "sport" is hailed by some as one of the last traditions of the American West. By others, it's decried as one of our nation's last legalized forms of systematic and brutal animal cruelty masquerading as sport and family entertainment. Do some traditions deserve to die? Maybe they do.
Casa de Carne, United States
Directed by: Dustin Brown
On a night out with friends, Eric tries a new restaurant that takes the dining experience full circle. Set in a not-so-distant dark future, "Casa de Carne" is a thought-provoking short film about hard choices and hidden truths.
Coming Closer, United States
Directed by: Meghan McClymonds
Farmed animals' individuality, lives, and deaths go unseen and unrecognized by much of society. But the activists of Portland Animal Save, led by a collective call for compassion and justice, choose to bear witness to and shed light upon cows who are brought to a local slaughterhouse. This film invites viewers to explore their own perceptions of the personhood of the nonhuman animals who are exploited and killed for and by humans.
The Farm in My Backyard, Canada
Directed by: Jo-Anne McArthur
In many countries around the world, markets for fur are closing down as demand wanes. But in the tiny Canadian province of Nova Scotia, the government is putting its own citizens' wellbeing second to this controversial industry, doubling down on its support for the fur industry despite its devastating impacts on the environment, animals, and the local residents pleading for change.
Planet Vegan: Episode One - The Future Of Meat, United States
Directed by: James Hoot
Planet Vegan is a multi-part documentary series exploring the global rise of the vegan movement. Episode one focuses on the many ways that meat will be much different in the future and how some companies are already changing the game .
Grape Entertainment Stage
Emcee - Comedian: Matthew Piccione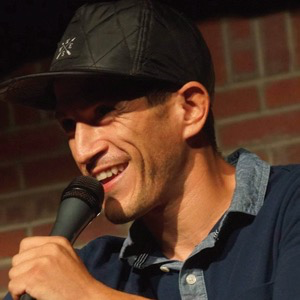 Comedian Matthew Piccione has been living a plant-based lifestyle for 10 years. He performs stand-up at numerous veg festivals and at comedy clubs around the California area. His current comedy show has been running for 3 years strong. Matthew is also a community advocate and public speaker for non-profit organizations. He enjoys visiting schools to inspire and motivate youth on the topic of veganism.
10:45-11:45 - The Tree Huggers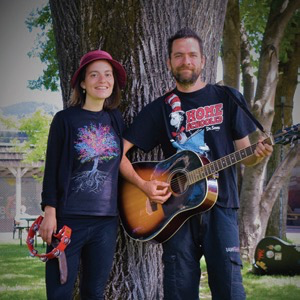 The Tree Huggers are an upbeat, fun acoustic duo from British Columbia, Canada. They play family-friendly tunes about love, the planet, and enjoying life. https://m.youtube.com
12-12:30 - The Riley Rainbow Family Circus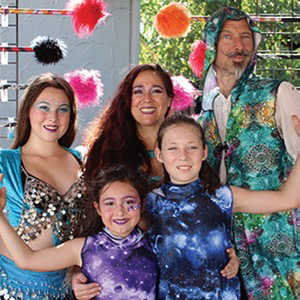 The Riley Rainbow Family Circus--with their home school programs, circus camps, circus-themed birthday parties, and traveling circus show--have been entertaining families for more than 10 years. This amazing family of talented jugglers, contortionists and acrobats will inspire you to new heights as they perform fantastic feats together.
12:45-1:45 - Danielle Durack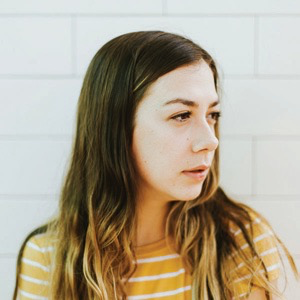 Danielle Durack is an American singer-songwriter based out of Phoenix. Often compared to artists like Sara Bareilles and Ingrid Michaelson, Durack displays a surprising candidness in her songwriting. Her lyrics are honest and confessional, and sonically her music shows off a knack for subtly infectious hooks and a commanding yet vulnerable voice. Durack released her debut album, Bonnie Rose, in March of 2017, which was largely made up of piano-driven pop songs. The anticipated sophomore album released last year, featuring a new taste of indie pop, is entitled Bashful, and is an emotive collection of songs that explore themes of perseverance, love, and growth. www.DanielleDurack.com
2-4 - Lee Perreira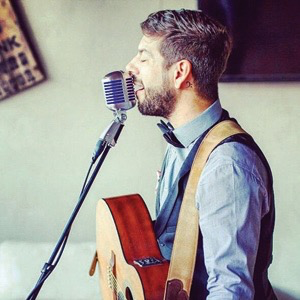 Award-winning artist Lee Perreira has opened for and sat in with Blues legend Buddy Guy, and opened for James Bay at Mix 96.9's sold-out "Spring Thing." He has also shared the night with amazing artists such as Foo Fighters, Gary Clark Jr, Train, The Fray, INXS, and Journey, to name a few. His new album--What's That Gotta Do With My Dreams?--is currently on rotation on more than 100 radio stations across the United States. www.leeperreira.com
4:10-5 - Alter Ego Fitness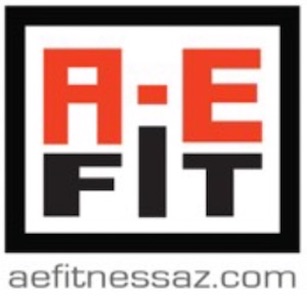 Alter Ego Fitness is a dance based studio specializing in empowering our clientele. They are home to premiere instructors offering Zumba, SEED Method, SEED Total Body Conditioning, Body Sculpting, Kizomba, Bachata, Salsa, Barre, Burlesque and Cardio Dance Parties. They also host special events, workshops, private parties and rent the studio space for all other needs. alteregofitnessaz.com Facebook: alteregofitnessaz, Instagram: alter_ego_fitness_az
Mind/Body Fitness Zone
11-11:45 -- Eos Fitness
12-12:45 -- Meditation with Ananda Marga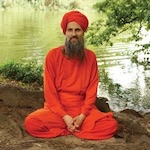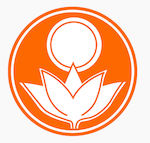 Dada Diiptimanananda learned meditation in Iceland in 1991, trained in Denmark and Sweden, and became a monk in 2005. He worked in Taiwan and Russia teaching meditation and philosophy. Since 2013 he has taught yoga and meditation in the US, and he regularly organizes retreats here. His special interests include classical Western and Indian music, devotional songs, and spending time in nature.
Didi Ananda Acira learned meditation in Indonesia in 2000. She became a nun in 2006 and worked mostly in South East Asia. She moved to the United States in 2014 and currently teaches meditation, yoga, and natural detox at Ananda Dhiira meditation center in Penn Valley, California. Didi is certified yoga teacher. Her interests include health, wellness, natural detox, organic farming, and living a natural lifestyle.
1-1:45 – Flooid Yoga with Tiana Hill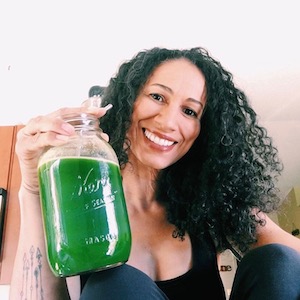 Tiana started practicing yoga 10 years ago, and received her Yoga Alliance 200-Hour Certification in 2011. She is proud to be a native Phoenician.
Tiana is inspired by living a health and wellness lifestyle. She is an experienced yoga teacher and she uses her own experience to educate others on how to transition and thrive on a Whole Foods plant-based diet and vegan lifestyle. She loves to work with people to create a happier, healthier life through the lens of compassion. www.flooidyoga.com
2-2:45 -- TurnUp Workout with Fit 6-7-8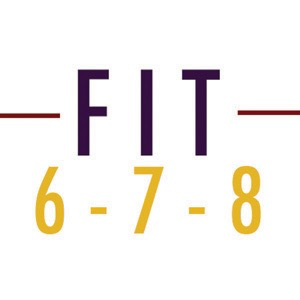 3-3:45 -- Satya Yoga with Alison Leonka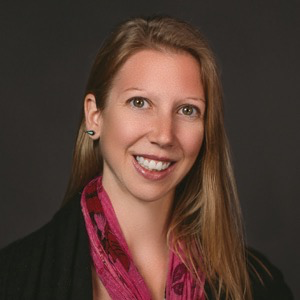 4-4:45 -- Mountainside Fitness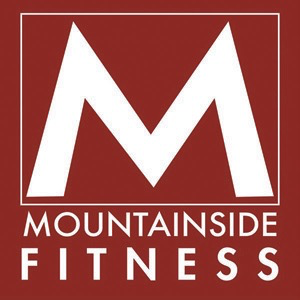 Elevate Yoga Aerial Zone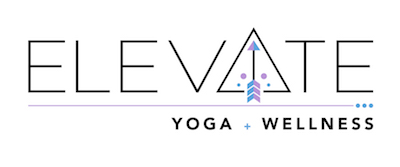 Mini-Aerial Yoga Demonstrations
About the Demonstrations...
Demos will be open to all levels and will occur throughout the day.
No pre-registration required, walkups welcome.
Students must be checked no later than 5 minutes prior to class start time.
In this all levels mini-demo, an instructor will use the breath to move through aerial yoga asanas while incorporating modifications for all skill levels, accommodating beginners and experienced aerial yogis alike. After warming up, students will be led through a creative flow sequence, and will be given the opportunity to explore fun inversions using the aerial silk.
Elevate Yoga is Phoenix's only aerial yoga studio. Learn more about them on their website, www.elevateyogaaz.com, and on Instagram + Facebook: @ElevateYogaAZ.
Kumquat Kids' Area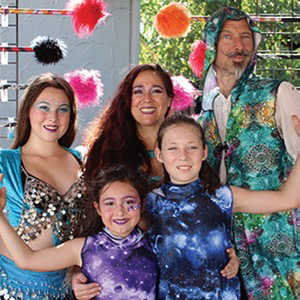 Children of all ages are invited to visit their special area of the festival where they will find arts & crafts, face-painting, a bounce house, and a lot more veg-oriented fun!
The Riley Rainbow Family Circus will invite young people to explore and experience circus props and toys. Youngsters can also "join the circus" with Sean and Jai Riley who will instruct everyone on how to "Go with The Flow."
Saturday and Sunday Play Shop:
2-2:45 -- GO WITH THE FLOW: ages 7 and up
This special play shop introduces young people to the warrior within as a personal guide and flow artist. Working with the staff Jai and Sean Riley conduct energy to channel self confidence, personal growth and interconnectedness with the space around us all bringing each participant present to go with the flow in his or her life. Some staffs provided. Staffs hand made by The Riley Family available for purchase.
Artichoke Artists Area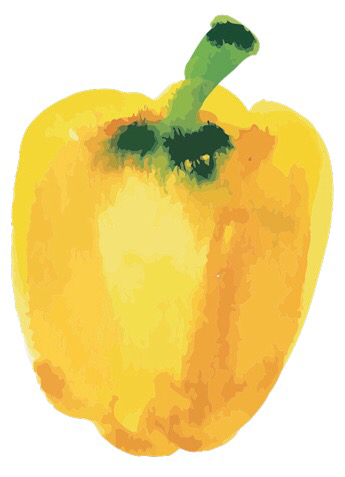 Visit the top of the grassy knoll for a pretty panoramic view of the festival grounds. Engage with local artists and get an opportunity to watch some work. Plan to interact and pose with a variety of plant-inspired art pieces which will create a distinctive backdrop for unique selfies!