Saturday, February 15, 2020
Apple Stage / Keynote Speaker Panels & Cooking Demos
Emcee - Will Tucker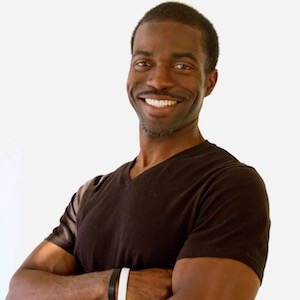 Will Tucker is a four-time Natural Bodybuilding Champion, the owner of WTF! (Will Tucker Fitness), a frequent contributor to Vegan Health and Fitness Magazine, a certified fitness trainer, and speaker. He constantly dispels the myth that animal protein is required to build an outstanding physique. Many of his clients have eliminated the need for prescription medications while eradicating physical ailments.
10:45-11:15 - Rhyan Geiger "A Plethora of Plant-Based Milks"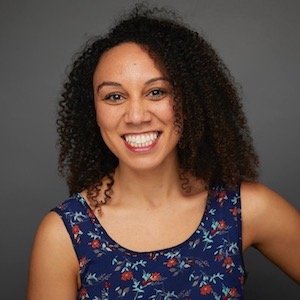 Rhyan is a vegan dietitian in Phoenix who is passionate about helping people find easy, affordable, tasty vegan eats. She completed her undergraduate degree at Arizona State University receiving a BS in Nutrition, a minor in Global Health, and a certificate in Childhood Nutrition. She then attended Georgia Southern University's dietetic residency program, completing 1,200 supervised practice hours. www.raspberryrhy.com
11:30-12 - Chef Melanie Albert "Plant-Based Farm to Table"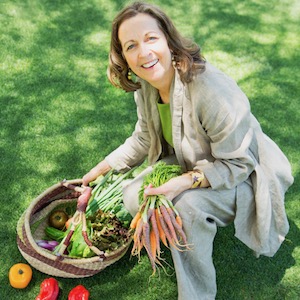 Melanie Albert is founder and CEO of Experience Nutrition Group in Phoenix and award-winning cookbook author of A New View of Healthy Eating. She regularly contributes recipe articles to Natural Awakenings and appears on The List TV show. She is a graduate of the Institute for Integrative Nutrition, has worked in marketing with Weil Lifestyle, and has completed 610 hours of plant-based culinary training. She has taught thousands of people simple ways to cook delicious meals with plant-based food from local Arizona farmers.
12:10-12:40 - Kenyatta Banks & Sid Garza-Hillman; Will Tucker (m) "Vegan Athletes Panel"



Sid Garza-Hillman, podcaster and YouTuber, is the author of Approaching the Natural: A Health Manifesto and Raising Healthy Parents: Small Steps, Less Stress, and a Thriving Family. He graduated from UCLA with a BA in Philosophy, and is a public speaker, certified nutritionist, and Small Steps Coach. He is the Wellness Programs Director at the Stanford Inn Eco-Resort, an ultra runner, and Race Director of the Mendocino Coast 50K trail ultramarathon.
12:50-1:40 - TBA
1:45-2:15 - Chef Haritha Mogilisetti "Lemon Rice, Mixed Veggies, Tofu Coconut Milk Curry"
Haritha Mogilisetti is an active member of Goshala, an organization for protecting cows. While pursuing her career in engineering, she opened a cow shelter in San Tan Valley where the cows can lead a natural and peaceful life. Having grown up enjoying a wide variety of tasty and healthy Indian vegetarian food, she is interested in teaching the preparation of vegetarian dishes to those trying to switch to a vegetarian diet.
2:25-3 - Dr. Arpita Surkunte "Incorporating a Vegan Diet into Daily Life"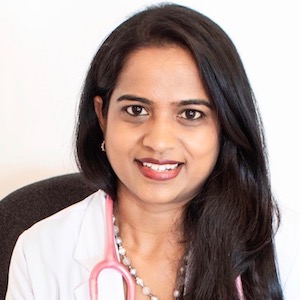 Dr. Surkunte is board-certified in Internal Medicine, a diplomate of Obesity Medicine, and a member of the Obesity Medicine Association. She attended medical school in India followed by an internal medicine residency at Maricopa Medical Center. She worked as a hospitalist at Banner MD Anderson, and as medical director and primary care physician for Cigna. Her specialty is the prevention of obesity and the treatment of obesity-related illnesses; her focus is on nutrition, exercise and wellness.
3:10-3:40 - Chef Noemi Garcia
Noemi is an AfroLatina queer vegan, a vegan lifestyle coach and educator, and co-owner of Wild Clover Botanicals--a vegan organic bath and beauty company. She is co-organizer of AZ Vegan Nation, a Phoenix Meet-Up group celebrating diversity in the vegan community with nearly 900 members. She is also the founder of the PHX Vegan Cook-off. Noemi has been vegan for more than years, is an Animal Rights Advocate, yogi and Salsa Dancing Machine.
3:45-4:15 - Tom & Lindsay Robeson "Vegan Parenting Panel"
The plant-powered parents, Tom and Lindsay, are whole food plant-based parents of 2 toddlers. Lindsay is a stay at home mom who creates vegan recipes and photographs food around Phoenix. Tom is currently seeking his Bachelor's degree at ASU in Healthy Lifestyle Coaching. Together they love living a plant-based lifestyle and teaching their daughters the power of plants.
4:20-4:50 - Joe Yonan "Demystifying Beans"
Joe Yonan is the Food and Dining editor of The Washington Post, supervising food coverage in the features department. He is the author of the upcoming cookbook Cool Beans (Ten Speed Press, February 2020), the editor of America The Great Cookbook (Weldon Owen, 2017) and has written two other cookbooks for Ten Speed: Eat Your Vegetables (2013) and Serve Yourself (2011). He writes The Post's Weeknight Vegetarian column.
Grape Stage Schedule TBA
Mind/Body Fitness Zone Schedule TBA
Elevate Yoga Aerial Zone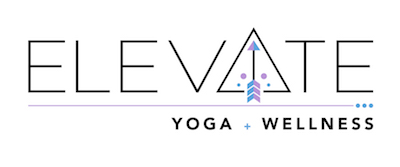 Mini-Aerial Yoga Demonstrations
About the Demonstrations...
Demos will be open to all levels and will occur throughout the day.
No pre-registration required, walkups welcome.
Students must be checked no later than 5 minutes prior to class start time.
In this all levels mini-demo, an instructor will use the breath to move through aerial yoga asanas while incorporating modifications for all skill levels, accommodating beginners and experienced aerial yogis alike. After warming up, students will be led through a creative flow sequence, and will be given the opportunity to explore fun inversions using the aerial silk.
Elevate Yoga is Phoenix's only aerial yoga studio. Learn more about them on their website, www.elevateyogaaz.com, and on Instagram + Facebook: @ElevateYogaAZ.
Kumquat Kids' Area
Children of all ages are invited to visit their special area of the festival where they will find arts & crafts, face-painting, a bounce house, and a lot more veg-oriented fun!
Artichoke Artists Area
Visit the top of the grassy knoll for a pretty panoramic view of the festival grounds. Engage with local artists and get an opportunity to watch some work. Plan to interact and pose with a variety of plant-inspired art pieces which will create a distinctive backdrop for unique selfies!