Saturday, February 2, 2019
Apple Stage / Keynote Speaker Panels & Cooking Demos
Emcee - Will Tucker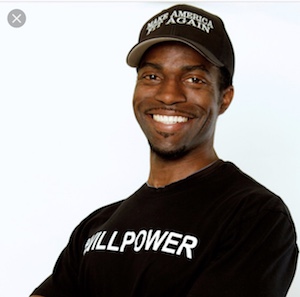 10:50-11:20 - Elizabeth Joseph "Cooking Demo" Sponsored by Casa Terra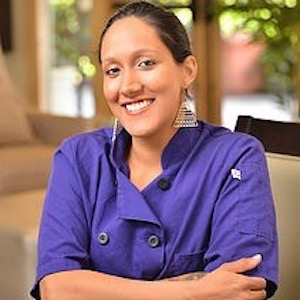 Elizabeth Anne Joseph is a certified holistic nutrition specialist, educator, raw chef and colon hydrotherapist. She empowers people with the confidence and knowledge to heal themselves and their families with food as medicine. Specializing in gut health and blood sugar management, she is a graduate of the Southwest Institute of Healing Arts. Her popular website is called Be More Raw.
11:30-12 - Tess Chalis "4 Steps to Creating a Thriving Vegan Business That You Love"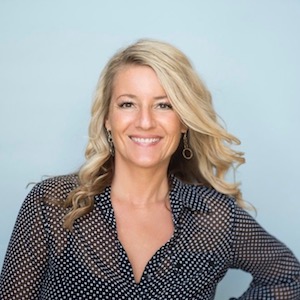 Tess Challis is a five-time author, vegan chef, and "One Degree" coach.
She originally began her business in 1998 by teaching cooking classes. This work eventually led her to be a personal chef, caterer, author, and freelance writer. Tess has developed recipes for celebrity food lines, and presented vegan cooking demonstrations on TV networks, including ABC, CBS, and NBC. Her work has continued to evolve over the years, and currently revolves mainly around being a life coach and mentor. Tess has overcome a plethora of challenges, including obesity, anxiety attacks, depression, severe acne, chronic illness, abuse, and extreme poverty. She loves showing people the level of change that's possible when you combine the magic of mindset and momentum. Tess currently resides in Chandler Arizona with her 15-year old vegan daughter.
12:10-12:40 - Chef Demo: Jason Wyrick "Salsa that Cooks" Sponsored by Casa Terra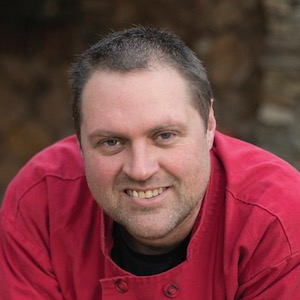 Chef Jason Wyrick is the executive chef of The Vegan Taste, the author of Vegan Tacos: Authentic and Inspired Recipes for Mexico's Favorite Street Food, and co-author of New York Times Bestseller 21 Day Weight Loss Kickstart. In 2001, Jason was diagnosed with diabetes in his mid-20s and was told he would have to be on medication for the rest of his life. Instead, Jason became vegan, reversed his diabetes in eight months, and lost more than 100 pounds over the course of two years. Along the way, he learned about factory farming, cementing his decision to become vegan. He also learned that the food had to be outstanding, or no one was going to eat it! He then left his job as the director of marketing for a computer company in order to become a chef and help others learn how to eat healthfully, compassionately, and well.
12:50-1:40 - Dr. Orestes Gutierrez & Dr. Bobby Price, moderator: Lesley Cain "Food as Medicine Panel"

Dr. Gutierrez is a 20-year vegan, and is a family medicine physician. He completed training at the renowned Mayo Clinic after serving on active duty in the United States Navy during the Iraq War. He is the president of Osteopathic Physicians & Surgeons of Oregon, and a regional dean of Pacific Northwest University of Health Sciences.
Dr. Bobby Price earned double bachelors degrees in chemistry and exercise science from Georgia State University, certification as a plant-based nutritionist from Cornell University, and a Doctorate of Pharmacy from Mercer University. After personally experiencing the healing powers of a plant-based lifestyle 7 years ago, he was inspired to adopt a more holistic approach to healing others. In Vegucation Over Medication he exposes the myths, lies, and truths about modern foods and medicines.
Lesley Cain is a businesswoman turned holistic health enthusiast and advocate of a plant-based lifestyle. As an actress and host, she has appeared in numerous commercials, emceed live shows for Rubie's Costume Company, worked with SheKnows.com, moderated panel discussions at vegetarian food festivals across the country, and moderated political debates throughout Arizona. When she's not working in front of the camera, Lesley enjoys travel, languages, spa visits, yoga, and gardening.
1:45-2:15 - Chef Demo: Sasha Raj "Savory Vegan Crepes with vegan Ricotta, Roasted Vegetables and Creamy Hollandaise"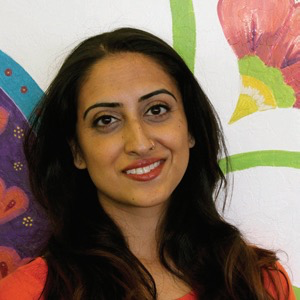 Sasha Raj and her cousin opened 24Carrots in 2008, as a little fresh-squeezed oasis in the sun. A biochemist by training and a chef by heart, she is always on the lookout for treats that are both nutritious and delicious. When not in the kitchen, she enjoys exploring Arizona and cuddling her corgi, Nimbus.
2:25-3 - Robyn Landis, Elizabeth Joseph & Bill Muir "How to Eat for Energy and Optimal Health Panel"

Robyn Landis is an outdoors-loving holistic health educator, coach and consultant, an ACE-certified fitness trainer, fitness nutrition specialist and "joyful self-care instigator." She is the bestselling author of BodyFueling and Herbal Defense (Warner Books), and the forthcoming NOURISHED. A one-woman transformational boot camp and mind-body revolutionizer, she helps smart and successful (but tired and out-of-shape) people to fuel their bodies and nourish their lives—with joy, clarity, and a sense of choice.
Elizabeth Anne Joseph is a certified holistic nutrition specialist, educator, raw chef and colon hydrotherapist. She empowers people with the confidence and knowledge to heal themselves and their families with food as medicine. Specializing in gut health and blood sugar management, she is a graduate of the Southwest Institute of Healing Arts. Her popular website is called Be More Raw.
SGT Vegan (AKA Bill Muir, RN, BSN) left a cushy job teaching English in Japan after 9/11 to join the Army. Despite being afraid of heights, he became a paratrooper with the 173rd Airborne Brigade, and served in Afghanistan as a Combat Medic. A vegan since 1992, SGT Vegan adhered to his PLANT- FUELED diet throughout his rigorous training and deployment. Since being Honorably Discharged from the Armed Services, SGT Vegan has earned a Certificate in Vegan Culinary Arts from Atlantic Union College and a Bachelor of Science in Nursing Degree from Drexel University. SGT Vegan now resides in Culver City, CA, and serves our Nation's Heroes as a Registered Nurse at the West Los Angeles Medical Center. In his free time, SGT Vegan enjoys weight lifting, travelling the world with The Vegan Road Trip, snowboarding, practicing his Japanese, and cooking Kick-Ass vegan dishes.
3:10-3:40 - Chef JL Fields "Vegan Meal Prep: Learn how to save time, save money, and flex your culinary muscles" Sponsored by Casa Terra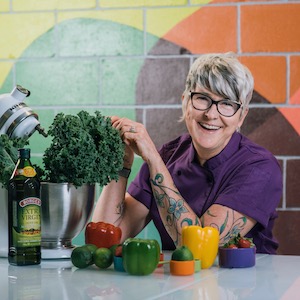 JL is a vegan chef, coach, and consultant. She is the founder and culinary director of the Colorado Springs Vegan Cooking Academy and a Master Vegan Lifestyle Coach and Educator. She is also the author of several cookbooks, including Vegan Meal Prep: Ready-To-Go Meals and Snacks for Healthy Plant-Based Eating; Vegan Pressure Cooking: Delicious Beans, Grains and One-Pot Meals in Minutes; and The Vegan Air Fryer: The Healthier Way to Enjoy Deep-Fried Flavors. She is the producer and host of the cooking show Real World Vegan Cooking and the radio program Easy Vegan, and writes the monthly vegan dining review for the Colorado Springs Gazette.
3:45-4:15 - Georgie Campas, Noah Ennis, Dr. Denise Rose, with Isabelle Steichen "Navigating the World as a Vegan"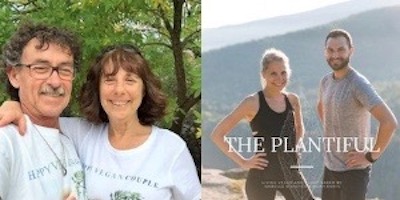 Isabelle Steichen and Noah Ennis met in 2010 and proceeded on individual journeys to a plant-based lifestyle. Today through The Plantiful Podcast, they share their story with other individuals and couples who are looking to build a healthy, sustainable life. Isabelle is certified in plant-based nutrition from e-Cornell, and is also Ishta Yoga-certified. She is a weekly contributor to Peaceful Dumpling, an online vegan health and wellness site. By day, Noah is a financial adviser in Manhattan. Other times, if he is not biking across the city, he can be found swimming, running, or training with a local triathlon club. He also loves making his home-grown, all-vegan beard wax.
The Happy Vegan Couple is comprised of Dr. Denise Rose and Georgie Campas. As a couple they have been teaching local Tucson residents about whole food, plant-based nutrition for several years. They have published an inspiring guidebook titled, "The Happy Vegan Couple Guide to Whole Food, Plant-Based Eating." They were featured speakers at last year's VegOut festival in Scottsdale. As a Ph.D. sociologist, Dr. Rose brings a special perspective to issues of food policy, public health, planet sustainability and animal welfare.
4:20-4:50 - Chef Noemi Garcia "Cooking Demo" Sponsored by Casa Terra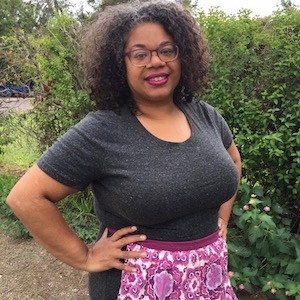 Noemi Garcia is an AfroLatina Queer Vegan, Vegan Lifestyle Coach and Educator and co-owner of Wild Clover Botanicals a vegan organic bath and beauty company. She is co-organizer of AZ Vegan Nation, a Phoenix Meet-Up group celebrating diversity in the vegan community with nearly 900 members and founder of the PHX VEGAN COOK-OFF. You can read more about her story in the Summer 2018 issue of Vegan Health & Fitness magazine, find her around town at one of her vegan cooking demos or follow her on IG to see what Vegan Latino dishes she's cooking up! (@TheVeganContessa) Noemi has been Vegan for 9+ years, is an Animal Rights Advocate, yogi and Salsa Dancing Machine.
Grape Stage
Emcee - Matthew Piccione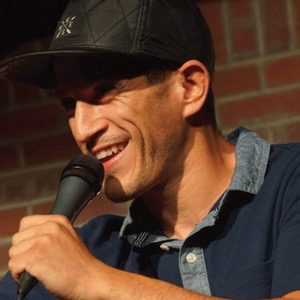 10:45-11:45 - The Tree Huggers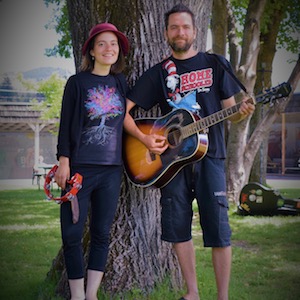 The Tree Huggers are an upbeat, fun acoustic duo from British Columbia, Canada. They play family-friendly tunes about love, the planet, and enjoying life.
12-12:45 - Miss Krystle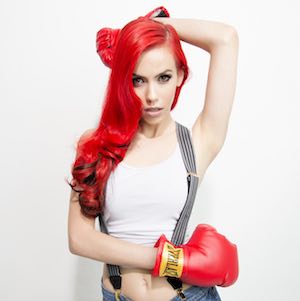 Miss Krystle is a 6-year vegan, pop singer and songwriter, entertainment attorney, and record label owner. She recently began her show: Cookin' Vegan with Miss Krystle, where she shares some of her favorite vegan recipes, and additionally taste-tests various vegan foods. Miss Krystle just delivered a Tedx Talk and performance, and will be releasing her first book on music and the law this year. In addition, she runs Young Ones United, a child abuse prevention charity. Landing air play on 93.3 Alt AZ for her title track, Relevant, Miss Krystle has now been added to 74 radio stations across the United States. Following her SXSW showcase, Miss Krystle has achieved several #1 tracks on Beatport, received 500k+ plays on Pandora, and 1 million plays on YouTube.
1-1:45 - J White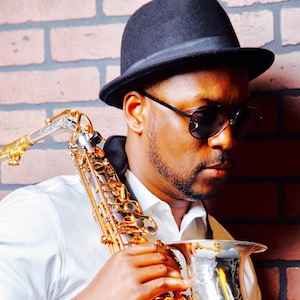 J White is a songwriter, and Jazz musician who commands your attention with amazing, soulful sounds. Just listening to him for a first time, you sense his passion. He is a fearless, determined, talented young artist. With the release of his latest Single titled, "Just Ride" it will only be a matter of time before this dynamic young man becomes a household name.
2-2:45 - Danielle Durack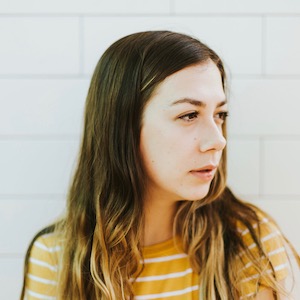 Danielle Durack is an American singer-songwriter based out of Phoenix, Arizona. Often compared to artists like Sara Bareilles and Ingrid Michaelson, Durack displays a surprising candidness in her songwriting. Her lyrics are honest and confessional, and sonically, her music shows off a knack for subtly infectious hooks and a commanding, yet vulnerable voice. Durack released her debut album, Bonnie Rose, in March of 2017, which was largely made up of piano-driven pop songs. The anticipated sophomore album is set to release in November of 2018, featuring a new taste of indie pop. The album, entitled Bashful, is an emotive collection of songs that explore themes of perseverance, love, and growth.
3-3:45 - Kris Angelis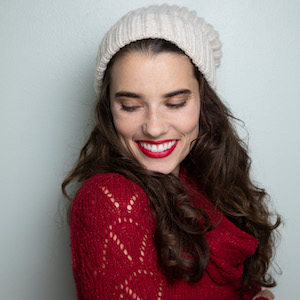 Kris Angelis grew up on a farm in Florida, writing songs and learning to harmonize with her identical twin sister in their treehouse. They didn't have cable so they entertained themselves by riding horses and singing, dancing, and creating shows for their family. That led to a love of acting in theater and musicals when Kris's family moved to Carmel, CA which eventually brought Kris to Los Angeles to pursue acting and music.
Kris has toured all over the US and Europe with her folk/pop music and at festivals including SXSW, Edinburgh Fringe, Sundance, NAMM, and MondoNYC. Kris explores the range of emotions after a broken relationship from hurt to sorrow to hope to finding happiness again in her award-winning Heartbreak Is Contagious EP (Best Female Artist - International Acoustic Music Awards, International Songwriting Competition Award Winner) which landed in the Top 10 of the iTunes singer/songwriter charts. The title track was featured in the first Women Who Rock Relix Magazine issue and is playing on SiriusXM The Pulse.
Pieces That Were Stolen came out August 3rd, 2018 and debuted on the Billboard Heatseekers chart and at #3 on the iTunes singer/songwriter chart and the single "Stained Glass" won Best Female Single in the LA Music Critics Awards. Her sold-out release show at the Hotel Cafe in Los Angeles was reviewed in Music Connection Magazine.
4-4:45 - Barefoot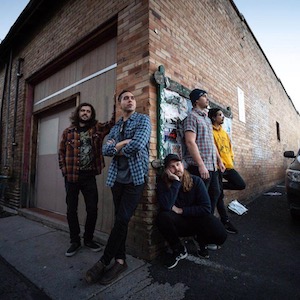 Barefoot is dylan fay, christian aroz, dylan heinrich, patrick smiley, and eric folts. They self released their first ep titled barefoot in 2013 and another ep charming souls (2014). They have since released three more studio albums, stories to scare the young (2015), yesteryear (2016), and their most recent release shook (2018). With a strikingly original sound that combines various influences stemming from rock, alternative, indie, and pop. They've created a significant following amongst the Arizona music scene and have played numerous local shows and festivals at venues such as Crescent Ballroom, Valley Bar, The Marquee, The Van Buren, OrpheumTheater, The Nile Theater and much more. They've had a back to back appearance at the annual Pot of Gold Festival and are currently working on their fourth studio album to be released early 2019. Barefoot delivers an ever evolving sound that keeps listeners and live audiences yearning for more.
Mind/Body Fitness Zone
Mats sponsored by Club Pilates
11-11:45 - Sue McAllister

HarumiYoga+ Holistic Healing House, www.harumiyoga.com. Your mind, body & spirit. Yoga classes, Yoga Therapy, Meditation, Holistic Healing Modalities, Wellness Workshops, Retreats for your needs and more.
Instructor: Sue McAllister, RYT200
12-12:45 - Alison Leonka "Yoga Asana"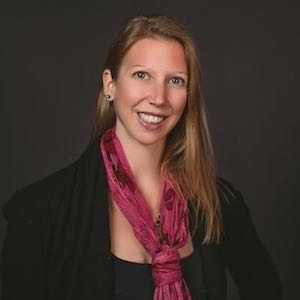 Alison Leonka received her degree in Wellness Foundations and Dance from Arizona State University in 2010, and her Occupational Certificate in Yoga Instruction from Iyengar Yoga Center of Scottsdale in 2012. Her post-baccalaureate studies have also included mindfulness training and lifestyle coaching. She teaches aerial dance and other dance arts, flexibility, conditioning, total body fitness, nutrition education, and behavior therapy.
Class: This class for all levels promotes overall wellness through the practice of physical postures, such as standing and seated poses, back bends, inversions, arm balances, seated twists, forward bends, supine poses, and Surya Namaskar (sun salutations). Students will expand their knowledge and application of alignment principles for both greater stability and mobility.
1-1:45 - Tiana Hill "Floo-id Yoga"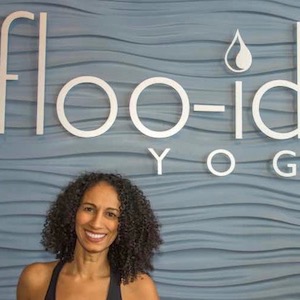 Tiana started practicing yoga 10 years ago. She received her Yoga Alliance 200-Hour Certification in 2011. Her favorite pose is Anjaneyasana (crescent pose) because it is such a strong posture and the only posture named after a woman. Tiana is a native Phoenician.
2-2:45 - Pilates Mat with Shelby Torress-Cook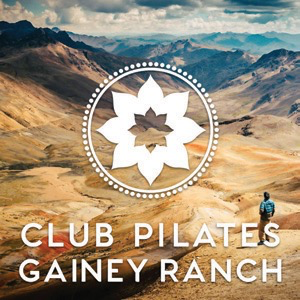 Ideal for beginners and those who want a safe and effective class experience to build a solid Pilates foundation. Focus on form and alignment to help you master the Pilates fundamentals, so that you can get the most out of your workout as you become more advanced. This class is ideal for all fitness levels and is easily modified for those with physical limitations.
3-4 - Crystal Valentina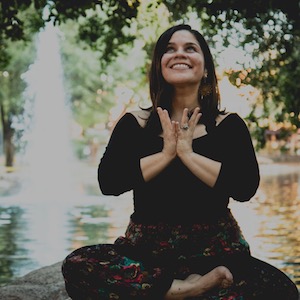 Crystal Valentina is a 500RYT instructor with an emphasis in Sound Healing and Yoga Nidra at Spirit of Yoga for the Southwest Institute of Healing Arts in Tempe, AZ. Crystal fell in love with the practice of yoga and meditation while discovering the transformational healing power to obtain peace amidst the chaos and anxiety of a busy and overstimulated lifestyle in modern day. She believes in making yoga accessible to EVERY body at any stage of life and creating a space for students to feel safe and guided as they explore how to utilize the mind, the body, and the breath to create a strong sense of well-being.
4:10-4:50 - Pilates Mat with Shelby Torress-Cook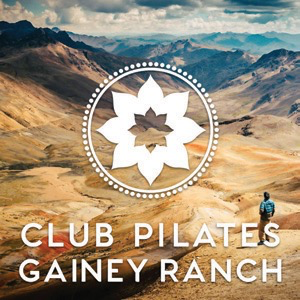 Ideal for beginners and those who want a safe and effective class experience to build a solid Pilates foundation. Focus on form and alignment to help you master the Pilates fundamentals, so that you can get the most out of your workout as you become more advanced. This class is ideal for all fitness levels and is easily modified for those with physical limitations.
Elevate Yoga Aerial Zone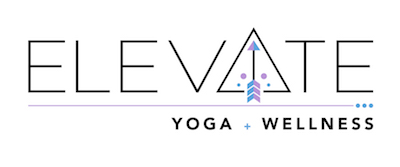 Mini-Aerial Yoga Class
In this all levels mini-class, an instructor will use the breath to move through aerial yoga asanas while incorporating modifications for all skill levels, accommodating beginners and experienced aerial yogis alike. After warming up, students will be led through a creative flow sequence, and will be given the opportunity to explore fun inversions using the aerial silk*.
10:45 am
11:30 am 
12:15 pm
2:30 pm
3:30 pm
4:30 pm
About the mini-classes...
Classes will be 30 minute mini-classes, open to all levels.
Students will be able to register / checked in for a class beginning 20 minutes prior to class start time.
No pre-registration required.
Students must be checked no later than 5 minutes prior to class start time.
Elevate Yoga is Phoenix's only aerial yoga studio. Learn more about them on their website, www.elevateyogaaz.com, and on Instagram + Facebook: @ElevateYogaAZ.
*The fabric that is used in aerial arts, circus arts, and aerial fitness is commonly referred to as "silks", but the fabric itself not actual "silk." The fabric is 100% Nylon Tricot.
Kumquat Kids' Area
Children of all ages are invited to visit their special area of the festival where they will find arts & crafts, face-painting, a bounce house, and a lot more veg-oriented fun!
The Riley Rainbow Family Circus will invite young people to explore and experience circus props and toys. Youngsters can also "join the circus" with Sean and Jai Riley who will instruct everyone on how to "Go with The Flow."
- Saturday Play Shop: 2:00-2:45 - ¨Go with the Flow¨: ages 7 and up
This special play shop introduces young people to the warrior within as a personal guide and flow artist. Working with the staff Jai and Sean Riley conduct energy to channel self confidence, personal growth and interconnectedness with the space around us all bringing each participant present to go with the flow in his or her life. Some staffs provided. Staffs hand made by The Riley Family available for purchase.
Artichoke Artists Area
Visit the top of the grassy knoll for a pretty panoramic view of the festival grounds. Engage with local artists and get an opportunity to watch some work. Plan to interact and pose with a variety of plant-inspired art pieces which will create a distinctive backdrop for unique selfies!
Gina Ribaudo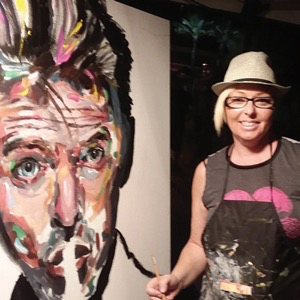 Gina will create a live art experience in front of your eyes, using her giant easel. She plans to create a colorful cow and possibly other fanciful subjects.
Gina Ribaudo is a self-taught artist with more than 25 years of experience in running her own mural painting business. She currently has a display of large-scale portrait pieces of musical icons at Tempe Marketplace. She also specializes in chalk art, live painting, speed painting, and teaching art classes. She enjoys giving back to the community by donating her fine art pieces to non-profits like the MASH animal rescue unit. Her clients range from restaurants, hotels, museums and schools to hundreds of homes. Gina has been featured in HGTV's House Hunters and many other programs.
Samantha Sawyer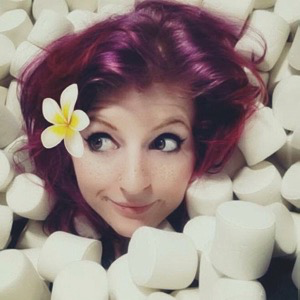 Samantha will give tarot readings and will present her colorful animal-centric artwork.
Samantha Sawyer (Sincerely Sam) is a comic book artist and illustrator. Best known for her covers for Coffin Comics' Lady Death and La Mureta and Big Dog Ink's Penny for your Soul, Kaiju Epic, Crucidel Producutions: 'Knightingail' and Ayee Dee Studio's 'The Changeling'. Samantha is also the creator of The Fae and the Fern Tarot Deck, The Fae and Fern Grimoire. Her work is heavily inspired by nature, fantasy, and the mythical world of the Fae. You can find Samantha on social media under Sincerely Sam.