5 Common Cooking Fails You Should Avoid
The following is a guest post from Sarah Jones, author of the blog Simmer and Zest.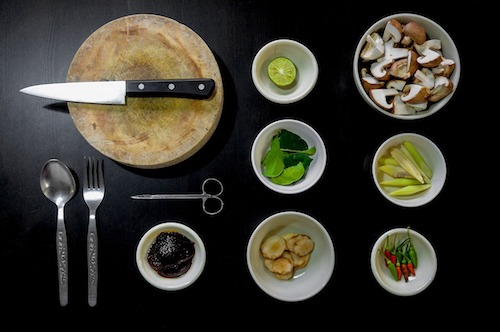 Stepping into a new way of eating can be a daunting task, especially if you are going vegan, and your previous diet consisted more of cheeseburgers and rice with everything – this is a true story, oh and let's not even talk about how terrifying the idea of giving up eggs is – I mean no cake, forever right? Wrong, welcome to the most common misconceptions that people make within the kitchen and yes, I still eat cake, not as much as I want but that's life isn't it.
However, cooking within a veggie kitchen is not only one hundred percent possible but you will be eating all sorts of cuisines and eating even more than you used to. Veganism is one of the fastest growing movements around the world. Currently about one in every four vegetarians are vegan, and around 2% of the American populace is vegan, and vegetarian – equating to 7.3 million individuals in the US.
Therefore with millions of people shunning the steak in favor of the carrot throughout not just America but in Israel, Europe, Asia and Australia as well, the question on everyone's lips is "and what on earth are they eating?" We are going to breakdown the five main ways vegans fail in the kitchen when starting out the lifestyle due to a lack of knowledge and an extreme desire to save cows – yes, that is a personal goal of mine.
Number One
You need to read EVERYTHING, if it did not come out of the ground or fall of a tree straight into the produce section of your grocery store you need to read the label, A lot of products rather deceptively hide whey powder or other milk and egg derivatives within the ingredients even in products that you wouldn't expect to find them in.
Another important part of being a new vegan, who may not be used to having a fridge full of veggies but devoid of cold meats, cheese and yogurt – I lived on yogurt, is knowing when products have gone off. For example, fruit is a lot harder to judge than meat. Meat discolors easily, whereas fruit like pawpaw have a hard outer skin, which means that you might think it's okay only to be greeted by a disgusting mess.
Number Two
Planning on waking up tomorrow morning being a plant based goddess with the power of carrots flowing through your veins and glittering up your entire aura with the power of your love for animals, which is not going to happen. Make sure to research effectively; check out some of the best vegan recipe sites such as Thug Kitchen, Oh She Glows and Happy Healthy Life in order to get recipe inspiration.
If you need lifestyle advice, help with navigating social situations as a vegan – don't worry, most people are rather accommodating and don't want to attack you, well maybe I just have nice friends and family, or which makeup and other essential products to buy in order to live a cruelty free vegan lifestyle, then visit Naturally Sassy or The Tofu Diaries for a little extra oomph in your plant based power.
In addition, don't expect everyone to turn vegan or even vegetarian with you and definitely do not try and hurl criticism at friends and family who are currently using 'bacon' as their sole reason for not wanting to eat vegan, rather try and lead by example. And if anyone asks just happen to throw in some amazing documentaries they can watch and the Farm Animal Rights Movement, you never know who you might help.
Number Three
A common thing is to assume that you can carry on being you as a vegan and not learning what foods to eat to gain maximum nutrition, how to prepare different types of vegetables, legumes, whole grains, meat alternatives and soups and other meals in a plant-friendly way. Do not neglect your necessary nutrients while attempting to go vegan, make sure to always gather all your necessary vitamins from D to B12 in every day.
Furthermore, don't overdo it on the meat alternatives, although in the beginning I know it's really confusing. The only thing that looks vaguely familiar are the veggie burgers that look like chicken, and the cheese and polony, most importantly, the sausages – can we just appreciate how good the hot dogs are? But too much of them are not only not very good as they are often loaded with salt and other additives, but there isn't much cookery happening.
Number Four
Trying to throw stuff in and leave things out just the way you feel, while eggs and dairy aren't necessary for baking it's always safer to use a good recipe that has been tested for a plant based method to ensure satisfactory results. Some examples of egg replacements include, chia seeds, flax seeds, a mashed up banana, baking soda, and vinegar– bananas work great in cookies and chia seeds 'eggs' are amazing in just about everything, trust me.
Number Five
Trying to broaden the horizons too soon, okay so if you were a steak and chips girl with the occasional adventurous night of sushi then perhaps tempei might be too soon for you, however while it is good to give things a go, it is also important to create vegan versions of the stuff you already enjoy eating. For example, I really liked mac and cheese, so I learned how to make the cow friendly version with nutritional yeast, carrots, potatoes and onions!
Just about anything your mind can conjure up from either your childhood or favorite restaurant or even the big screen can be turned into a plant friendly meal, so the best idea is to just get into your kitchen and start cooking, learn to do basic things like how to steam veggies for quick salads, how to build a salad 'bowl', how to cook beans, lentils, and other pulses so that they don't cause unnecessary noises from the back door…
In conclusion, congratulations on going vegan, but you do need to be aware that while not only is this way of eating not only helpful for so many different aspects of life, it does require some effort and commitment on your behalf. Therefore, it's time for you to learn how to cook; the only question is what are you making for dinner?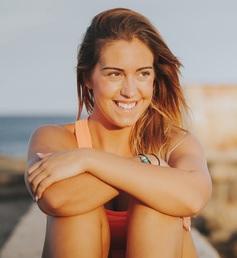 Bio: Sarah is the author of Simmer and Zest. She loves cooking, she loves baking, she loves all things food. Don't you?