Daily Vegan Diary: Dr. Justyna Sanders' Everyday Vegan Lifestyle
Catch Dr. Justyna Sanders at the 4th annual Arizona Vegetarian Food Festival! She'll be presenting on Sunday, January 21st at 12:30pm.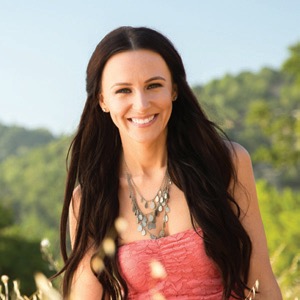 As a medical doctor, the notion to practice what I preach has become an integral part of my life. Embracing a lifestyle encompassing whole food plant-based nutrition, what I call "vegan by default and which is focused on minimally to zero processed plant food," has become my foundation both personally and professionally.  
My day normally begins at 6AM with a simple Thank You. I believe that gratitude not only keeps me humble, but truly sets my day up for living life to the fullest. 
Continuing with my overnight fast, I usually don't start eating until 1-2 hours after I wake. Admittedly, even though I'm usually not hungry yet, I'm already mentally preparing my nutrient-dense plant-based breakfast. I do however make myself a large mason jar of cold lemon-ginger water, as well as a cup of high-quality organic green tea, which I usually let steep for at least 20 minutes. Sometimes I also enjoy a glass of cold pressed vegetable juice. 
Depending on the day, I usually squeeze in about half an hour of cardio. Whether a bit of dancing, jumping on my rebounder or using my mini-elliptical, I love to break a sweat first thing in the AM.
My wellness morning routine commences with a dose of relaxation music. My favorite stations are Yoga or Spa Radio on Pandora.  I begin by oil pulling with cold-pressed unrefined sesame seed oil and clove essential oil for my oral health, after which I dry brush my body and then swiftly jump into the shower. Ahh, there's something so incredibly invigorating about taking a warm shower. I indulge in the moment with a few drops of rosemary essential oil on the shower floor and either meditate or practice deep breathing for about 5 minutes. What an experience! It's the simple things in life that bring me the greatest joy. 
I am a big proponent of organic natural skincare and beauty products. I always say, "If you can't eat it, then you shouldn't put it on your body." I finish getting ready using some of nature's finest products, while I drink the last bit of my tea. 
For breakfast, I have one rule…break the rules. Cereal or toast…nah. Lunch or dinner leftovers from the night before it is! As long as there are vegetables involved I'm on the right track. Green means go and the same goes for food. Whether leftovers, tofu scramble, a mostly vegetable based smoothie or breakfast salad of sorts, greens are almost always part of the equation. Chia, flax and hemp seeds and chlorella usually find their way into whatever I'm making that day.
Bottom line, I predominantly rely on fast food. I always say, "Plant food is true fast food." There's truly nothing faster than grabbing a handful of fresh berries, raw veggies or nuts throughout the day, especially when on the go. 
Lunch and dinner are my favorite. This is the time my plant-based masterpieces come to life! Using food as medicine, I treat my kitchen as my laboratory. Not only is it a place where I can craft recipes, but also whereby I can practice mindfulness. It's really the best of both worlds. The secret to making any plant-based dish insanely delicious is in the sauce! I love to use a variety of different herbs, spices and medicinal mushrooms, along with the allium vegetables such as garlic and onions; these definitely enhance, what I call, "the flavor profile" of any meal. Okay, so I'm rather obsessed with garlic and onions in and on everything! 
My go-to meals are usually a big green salad, a brown rice/quinoa/millet bowl with beans and greens or a loaded sweet potato with sprouts and other greens. I also love to focus on alternatives to some of my old-time favorites such as sushi, pizza or tacos. I admit, I used to be a sushi-a-holic; eating sushi five times a week proved to be terrible not only for my health, but also for the health of our planet. I now choose sushi stuffed with quinoa or brown rice with avocado, carrots, cucumber, green onions, a ton of sprouts, leafy greens, hot sauce and low sodium tamari. It definitely hits the spot! 
I'm much more of a savory person, but I definitely enjoy the occasional treat, especially dark chocolate, Medjool dates or fruit with a side of one-ingredient nut butter.
Living a whole food plant-based lifestyle devoid of all animal products has me loving food more than I could have ever imagined! I eat more now than ever before, with the added bonus of never counting any calories. 
With a focus on whole-body health, I love hiking, jogging or riding my bike, especially in warmer weather and of course I have to fit in some yoga. I mean, who doesn't love yoga?
Life is what YOU make of it! Using lifestyle as my medicine, I live each day with the sincere hope of inspiring others to do the same. 
My Prescription for Health,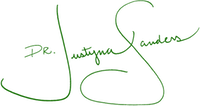 About Dr. Sanders
After obtaining a Bachelor of Kinesiology degree from McMaster University, Justyna Sanders was awarded the M.D. degree from Poznan University of Medical Sciences in Poland. She is the CEO and founder of Prescription Lifestyle, whose objective is to provide life-saving information, promote health, wellness and prevention via evidence-based recommendations. She hopes this platform will influence the use of whole plant-based nutrition as medicine.