2017: A "Wake-up Call" for the Meat Industry
The Good Food Institute is our charity partner for 2018. Take a look at the spectacular initiatives they are working on--in their own words--and you'll see why we love them: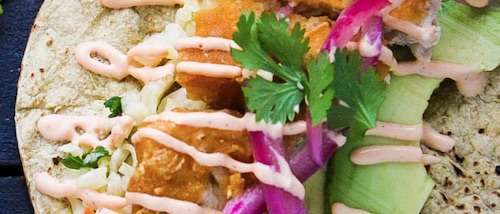 By Emily Byrd - December 21, 2017
This year was a "wake-up call to the animal protein sector" – and that's 
according to the meat industry itself
. Now that the industry is awake, it's not losing any time getting on board with the animal-free future of protein. Backed by the world's largest meat producing companies, consumer demand, and technological innovation, plant-based and clean meat are having a zeitgeist moment. 
Entire books could be written about the developments and implications of these sustainable innovations (
cough
 and 
cough
), but we've distilled it down to the greatest hits for your reading pleasure. Join us a for a journey back through this year's biggest moments in food innovation, culminating in our top picks for industry news of the year!
It's the end of the meat industry and the beginning of the protein industry. 
I can't begin this discussion without taking a moment to marvel at the following Fox News headline: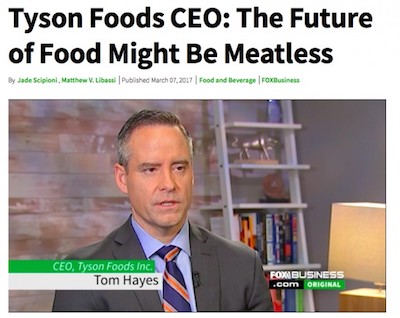 Yeah, wow. 
To add some nuance to that, Tyson CEO Tom Hayes 
did
 think there would be meat production in Tyson's future – just not necessarily from animals. Hayes predicts that in 25 years, about 20 percent of meat produced will be either clean or plant-based, which other industry leaders – including a spokesperson from General Mills – thought to be a low estimate! To confirm its confidence in this point, Tyson upped its investment in plant protein company Beyond Meat.
At the same time, Maple Leaf, Canada's largest meat producer, made moves to establish itself as the most sustainable protein company in the world by acquiring both Lightlife and 
Field Roast
.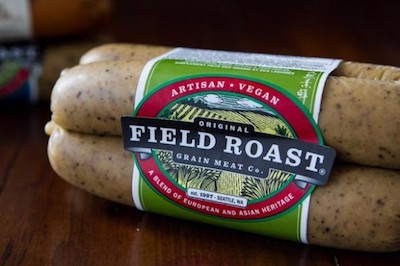 After selling off the last of its cattle feedlots, Cargill became the first major meat company to invest in a clean meat startup. 
And according to 
Global Meat News
, no less than 10 global meat processors are in talks with Hampton Creek to license their clean meat technology.
The message is obvious: the meat industry knows it needs to get hip to protein's animal-free future ASAP or get left behind.
For a rundown of other M&A activity in the space, and an analysis of what this means for the future of plant-based meat companies specifically, 
click here
. 
The New Meat Movement Gained Celebrity Status
Google might have 
launched a program
 to make plants more popular than meat, but unlike me in middle school, alternative proteins didn't need much help to be the coolest kid around. Along with an influx of investments, product debuts, and consumer attention, both plant-based and clean meat startups added a number of celebrity friends to their crew this year.
Leonardo DiCaprio made his long-standing partnership with Beyond Meat 
official with an investment
 (to which we said "aw"). Speaking of 
The Titanic
, Oscar-winning director James Cameron and wife Suzy Amis Cameron 
launched the largest pea protein facility
 in North America, which will be used to develop plant-based foods and engage young entrepreneurs and farmers in the growing marketplace for alternative proteins. 
And we can't forget 
Richard Branson
, who – alongside Bill Gates – invested in Memphis Meats' groundbreaking, slaughter-free innovation in meat production and became a vocal proponent for healthy, humane, and sustainable foods: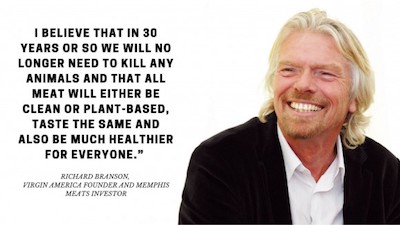 These A-list endorsements are more than fun headline-bait; they point to the groundswell of demand for alternative proteins from the everyday consumer that's driving the success of this market segment. 
To this point, a 
new study
 from the Sentience Institute found a remarkable level of consensus against current meat production methods among U.S. consumers, the majority of whom said they would choose clean meat over conventional alternatives once it reaches price parity. 
At the same time, sales of plant-based alternatives to animal products have been increasing across the board. Just 
check out the data
 GFI collected from Nielsen: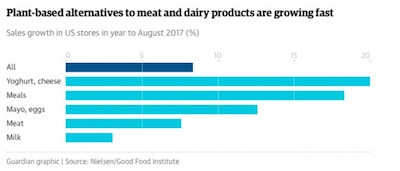 This convergence in awareness of the harms of factory farming and the availability of better alternatives made 2017 the year that consumers embraced the animal-free future of food. 
Winning Worldwide
International markets endorsed alternative proteins in a big way this year, earning plant-based meat the title of "#1 Megatrend" worldwide!
[More on this point via 
The Guardian
, feat. GFI Corporate Engagement Director Alison Rabschnuk]
While the U.S. remained a hotbed for innovation, products and companies were launched around the world to build a more sustainable food supply. 
With GFI's support, 
Good Dot launched
 in India to reverse the country's trend toward meat eating and to stop the industrialization of animal farming in its tracks. And in New Zealand, 
Sunfed's plant-based chicken
 hit grocery store shelves, where it's been selling out and making waves ever since!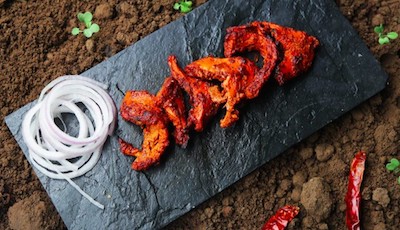 Looking good, Good Dot
U.S.-based companies also expanded their borders, with Beyond Meat debuting in Hong Kong and Impossible Foods announcing plans to expand to Asia ASAP. 
That's all just in the realm of plant-based meat production. This was also a watershed year for the clean meat industry. At the start of 2017, there were only four companies publicly exploring clean meat. Now, there are eleven companies around the world working to replace factory farmed meat by growing meat directly from cells instead of inside farm animals.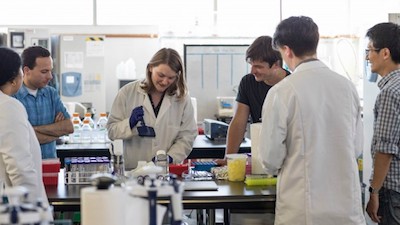 This year, Hampton Creek announced its plans to enter the clean meat market! 
To support this growth, GFI established our International Engagement Department, staffing up for work in India and Brazil and mapping out our strategy for China, France, The Netherlands, Israel, and more!
Accelerated Innovation
This year, GFI open-sourced animal-free food innovation and convened the community of aspiring entrepreneurs and scientists that are building the future of food. 
Our Science and Technology Department released first-of-their-kind reports on the 
plant-based
 and 
clean meat
 industries, pointing innovators toward high-impact areas for research, development, and company formation.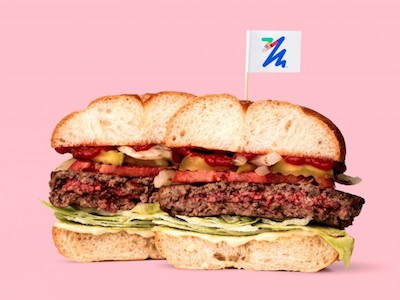 Innovative plant-based products like the Impossible Burger are just the tip of the iceberg
At the same time, we launched our 
GFIdeas Community
 where entrepreneurs can collaborate to launch endeavors that will create robust market sectors for cellular agriculture and plant-based replacements for animal products. This community has grown to more than 250 members around the globe who convene for monthly GFI webinars led by industry leaders and share information and resources within our online platform.
On the academic side of things, GFI 
funded clean meat research at Harvard University
 and turned our Berkeley course on plant-based meat into an entire program area with the support of Berkeley's Sutardja Center for Entrepreneurship and Technology!
By providing strategic support, GFI is fostering the kind of innovation that will end factory farming and replace it with better alternatives – before it's too late! 
Drumroll please…
And the biggest food innovation moments of 2017 go to...
Memphis Meats, for 
debuting the world's first clean poultry products
! Shortly after, Memphis Meats also became the 
first clean meat company to close a Series A
 funding round, garnering investments from Cargill, DFJ, Jack and Suzy Welch, Bill Gates, and Richard Branson.
Boom.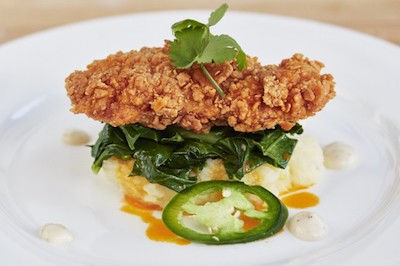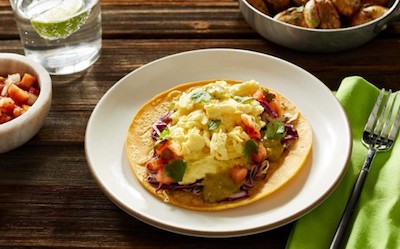 This year brought a veritable flood of innovation that has solidified the plant-based and clean meat sectors as long-term players in the international food industry that will relegate conventional animal products to the dustbin of history. 
With this level of momentum, 2018 is bound to be a year of further breakthroughs. We anticipate seeing even more buy-in from the meat industry, governments around the world, and environmental institutions. This is all sure to be coupled with an even greater increase in R&D to make new products as delicious, affordable, and accessible as the products of factory farming.  
To learn more about GFI's work to make the improved future of food a reality here and now, you can click here to read up on 
what we do
! And to support our work,
 consider making a gift
 toward a brighter food future.