Arizona Veg Food Fest + Symposium Arrives in Scottsdale
SCOTTSDALE--For the first time in six years, a popular vegan food festival has modified its name to signal that there will be a lot more than plants on tap.

Now known as the Arizona Vegetarian Food Festival + Symposium, the outdoor fair will put the spotlight on keynote speakers ranging from ultra runner Sid Garza-Hillman to award-winning Phoenix chef Melanie Albert.  
The event will be held at the amphitheater on the Scottsdale Civic Center grounds over the weekend of February 15-16, from 10 a.m. to 5 p.m. both days. It is brought to you by U.S. Veg Corp, producers of nationally recognized plant-based events for a decade.
Co-organizer Sarah Feoli  said the back-to-back seminars are what set this festival apart from other plant-based events. "If our attendees wanted to, they could actually just sit inside the speaker tent all day and absorb the facts about the new medical research and how to seamlessly transition to a fully plant-based lifestyle," she said. "But of course, most of them want to mix it up with food sampling, yoga classes, cooking demos, listening to the music, doing crafts with the kids, and all the other things we'll have going on."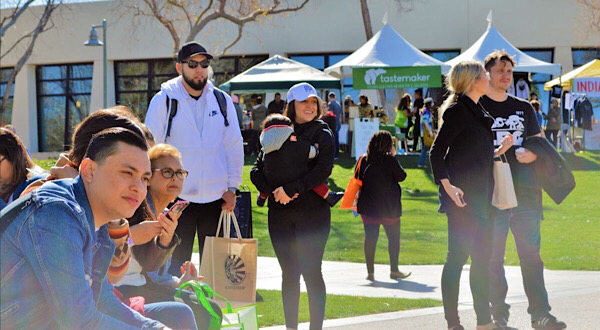 For those who do want to focus on listening and learning, Will Tucker will serve as the keynote stage emcee. Tucker is a four-time Natural Bodybuilding Champion, and the owner of WTF! (Will Tucker Fitness). He's a frequent contributor to Vegan Health and Fitness Magazine and a certified fitness trainer. Tucker said he is constantly called upon to "dispel the myth that animal protein is required to build an outstanding physique." He added that many of his clients have eliminated the need for prescription medications while eradicating physical ailments—which he attributes to their adoption of a plant-based diet.
When Garza-Hillman takes the stage, he'll reinforce that message from his perspective as a vegan ultra-marathoner. The author of Approaching the Natural: A Health Manifesto, he is also the Wellness Programs Director at the Stanford Inn Eco-Resort and the Race Director of the Mendocino Coast 50K trail run. And, he is a certified nutritionist and Small Steps coach.
Several vegan physicians will speak about the health benefits that accrue when moving to a plant-based diet. 
One of those is Dr. Siri Chand Khalsa. After completing her medical degree at Eastern Virginia Medical School and her residency in Internal Medicine at the Mayo Clinic, Khalsa went on to become a certified Kundalini Yoga instructor, Reiki master, and Ayurveda student. Currently her focus integrating ancient therapies with modern medicine. She said she has found that "nutrition is the cornerstone of vitality." 
Dr. Arpita Surkunte will also speak at the festival, on "How to Incorporate a Vegan Diet into Daily Life." She is board-certified in Internal Medicine and is a diplomat of Obesity Medicine. She has worked as a hospitalist at Banner MD Anderson and as the medical director and primary care physician for Cigna. Her approach for treating obesity-related diseases combines nutrition, exercise, and wellness philosophies. 
When professional chefs take the stage at the festival, they will not only show attendees how to prepare innovative vegan dishes, but will also talk about their personal journeys to the plant-based world.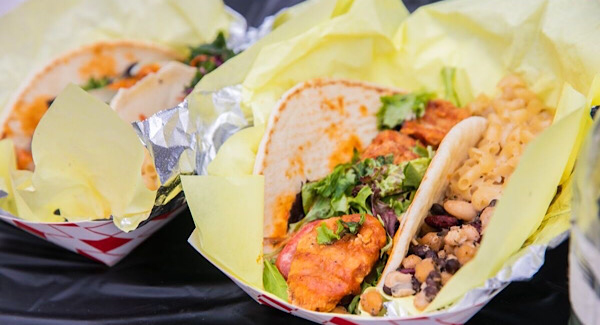 For example, Chef Melanie Albert will speak on "Plant-Based Farm to Table." Albert is the founder and CEO of Experience Nutrition Group. She is a graduate of the Institute for Integrative Nutrition, has worked in marketing with Weil Lifestyle, and has completed 610 hours of plant-based culinary training. She enjoys cooking with food from local Arizona farmers. 
Chef Haritha Mogilisetti will not only demonstrate how to make a lemon rice and coconut milk curry dish but will also discuss her experiences opening a cow shelter in San Tan Valley. She is an active member of Goshala, an organization advocating for the protection of cows. 
Chef Noemi Garcia calls herself "an AfroLatina queer vegan." Her presentation at the festival will range over a variety of her experiences as a vegan lifestyle coach, an animal rights advocate, a yogi, a salsa dancer, the co-owner of Wild Clover Botanicals, a co-organizer of AZ Vegan Nation, and the founder of the PHX Vegan Cook-Off. 
Other presenters at the festival include Tom and Lindsay Robeson on "Vegan Parenting," on a panel that will be moderated by former Flagstaff mayor and current triplet mom, Sara Presler;  Kenyatta Banks as part of a "Vegan Athletes" panel; dietitian Rhyan Geiger on "A Plethora of Plant-Based Milks;" Elizabeth Joseph of "Be More Raw" fame; Chef Jason Wyrick who co-authored the best-seller 21-Day Weight Loss Kickstart; Chef Ramses Bravo of True North Health Center, and more.
Over on the fitness stage, festival attendees can watch and then participate in mini-aerial yoga demonstrations offered by Elevate Yoga + Wellness. Everyone will be given the chance to hang upside down from the silk ties on site. 
In the Kumquat Kids' area, children of all ages will find arts and crafts, face-painting, a bounce house, circus props, and a variety of veg-oriented fun. 
At the top of a grassy knoll on the festival grounds, visitors can take in the Artichoke Artists area to engage with local artists and pose with plant-inspired art pieces.
Scores of plant-based vendors and non-profit organizations will line the perimeter of the festival. Among them are Guac Girl, India Gourmet, Rescue Chocolate, and Rock & Roll Pizza.
Musical entertainers as well as a charity fundraiser to benefit the Arizona Animal Welfare League will round out the festival offerings.
For further information or to purchase tickets, visit https://www.azvegfoodfest.com/.